Big Blue Bubble has called the City of London home for more than a decade. Throughout the years, the company has seen London grow and evolve, but one thing has remained the same: the sense of community that can be found in all corners of the city. Whether it's the close-knit bonds that form in small neighbourhoods, or the supportive professional relationships forged between businesses, London's strong sense of community is what brings its residents together and helps the city prosper. To continue its longstanding tradition of community involvement, Big Blue Bubble volunteers have once again donated their time to cook hearty meals for the families at Ronald McDonald House London.
Canada's 15 Ronald McDonald Houses provide the families of seriously ill children with a home to stay while the child receives treatment at a local hospital. Ronald McDonald Houses also offer the Meals from the Heart program, which provides home cooked meals to these families in their time of need. The Meals from the Heart program serves all 34 families staying at the London Ronald McDonald House, or approximately 60-70 people.
Since 2016, a rotating team of Big Blue Bubble employees have volunteered in the kitchen of the city's local Ronald McDonald House to cook hot meals for the families who need them most. This volunteering initiative has proven to be incredibly fulfilling for our volunteers: "This volunteering opportunity has opened my eyes to all of the good that RMHC does for youth and their families each and every day," said Joel Kennedy, our Intern BI Integration Programmer. "It was rewarding to see the smiles on the faces of the parents and families who were able to enjoy a warm meal, when preparing meals or even eating at all can slip down their priority list."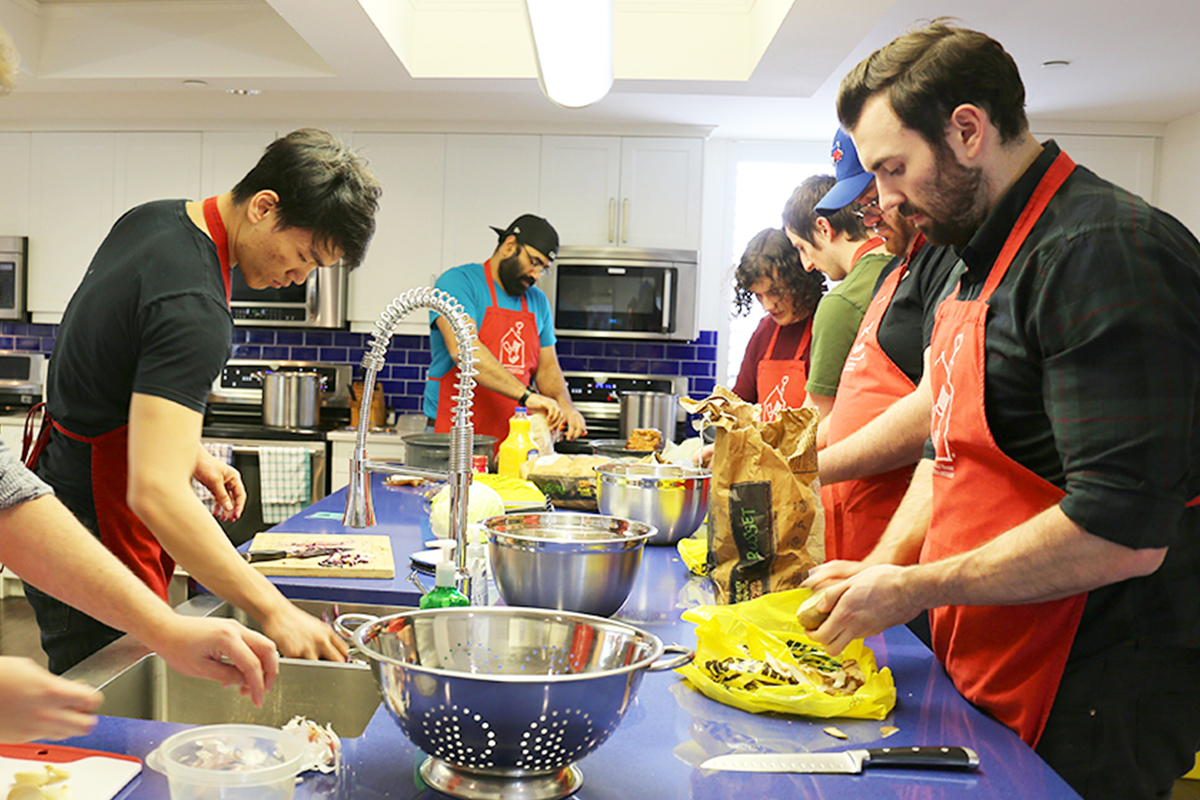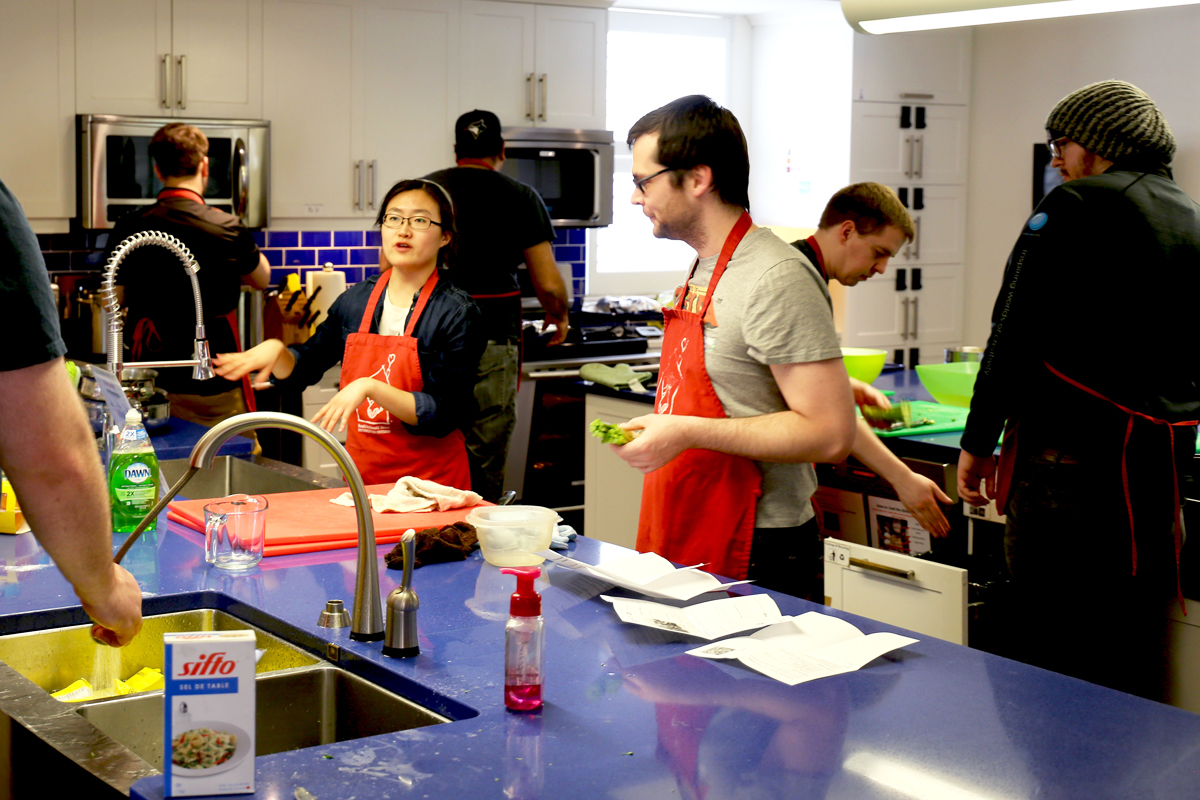 Our 2016 and 2017 Volunteers
This year, a group of 8 volunteers have once again visited Ronald McDonald House to put a smile on the faces of the families staying there, during one of the most challenging hardships these families will ever endure. It is the compassion for these families that encourages Big Blue Bubble employees to volunteer year after year. "This was my second year back at Ronald McDonald House helping to make dinner," said Marketing Project Coordinator Michael Hammond. "For me, it was an easy decision to return and help give back to an organization that's personally helped my family and I. When my brother was diagnosed with Leukemia, the Ronald McDonald House reached out to us immediately to help provide a home away from home. I know first hand that it's the smallest things like a warm home cooked meal that can help bring a little bit of normalcy to lives which have been turned upside down."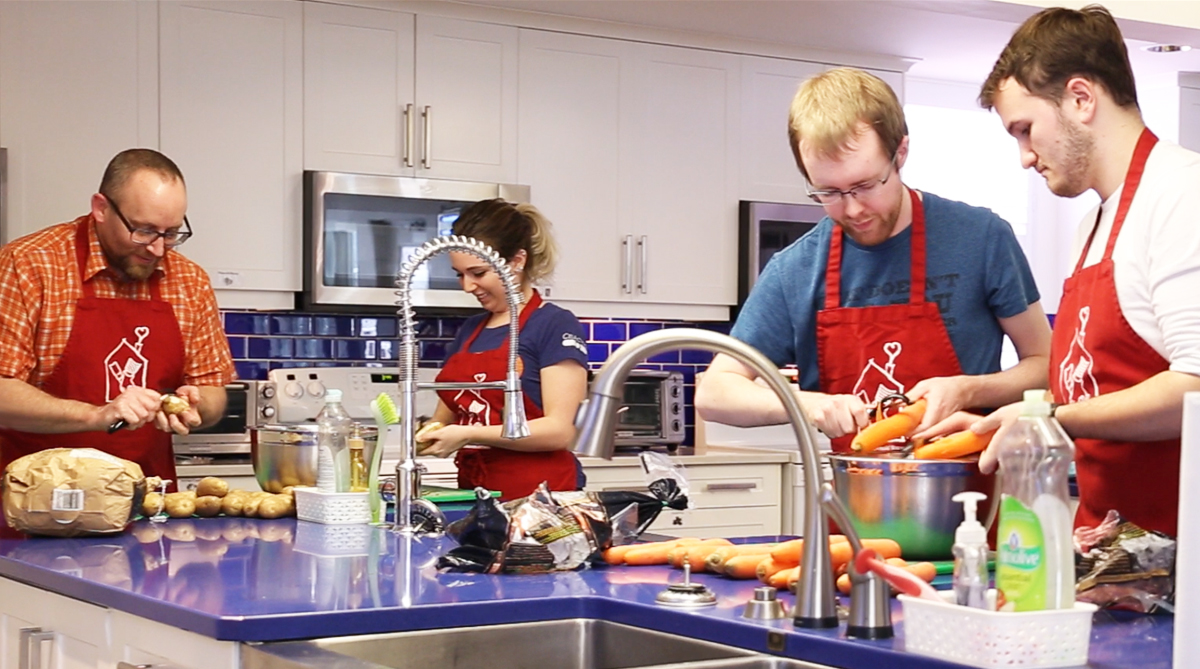 Our Generous Volunteers Hard at Work
Showing generosity to every member of the London community, no matter their circumstances, is what continues to make the city an extraordinary place to call home. Big Blue Bubble is proud to carry on this spirit of community in London through its volunteering and outreach initiatives.
If you are interested in supporting London's Ronald McDonald House, we encourage you to consider volunteering or making a donation.
Follow Big Blue Bubble