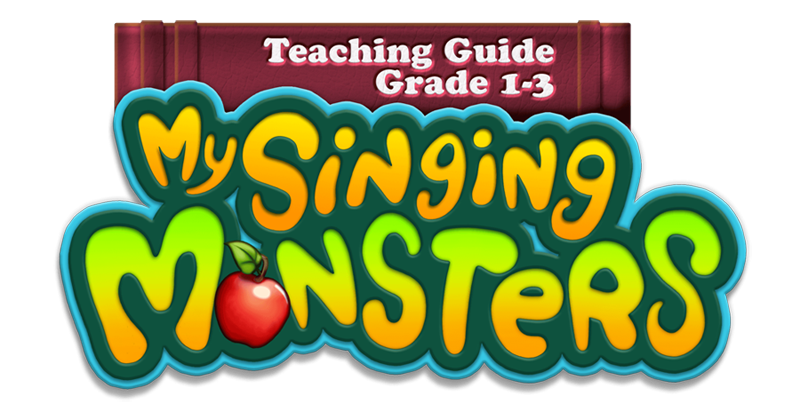 Teach Music with the Singing Monsters
Teaching Guide Grade 1-3: MSM is an interactive educational app designed by teachers, for teachers! Teach students the fundamentals of music in a fun and engaging way using the lovable musical Monster characters from the hit game My Singing Monsters. Even let your students record new parts for the Monsters to perform!
Lesson Plans
Enjoy free downloadable lesson plans for use with your Teaching Guide Grade 1-3: MSM app! These lesson plans cover the core concepts of music for students in early grade levels and include printable handouts, lesson instructions, and interactive activities.
Grade 1
Core Concepts:
Beat, Rhythm, Quarter Notes, Eighth Notes, Quarter Rest, Ostinato, Rhythmic Patterns, Tempo, Memorizing Patterns
Grade 2
Core Concepts:
Pitch, Melody, Rhythm, Phrases, Form, Counting Measures, Lyrics, Percussion, Vocal Range & Texture
Grade 3
Core Concepts:
Singing in 2 Parts, Melody, Harmony, Rhythm, Beat, Flats, Timbre, Reading Music