What's New
Blabbit on Water Island and the Colossingum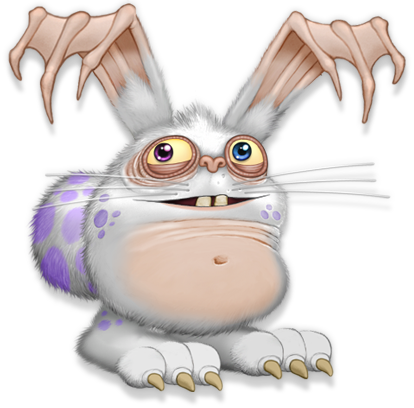 What better way to start off a Hoppy Eggs-Travaganza than with Blabbit! This bubble-dwelling, egg painting, practical yolking Seasonal Monster is back for more fun and games on Water Island, the Colossingum, and Seasonal Shanty! This Monster is certainly an eggs-pert at decorating Water Island for its Monster friends during its favorite time of year. Find out what more we have in store for this year's Eggs-Travaganza!
NEW Eggs-Travaganza Costumes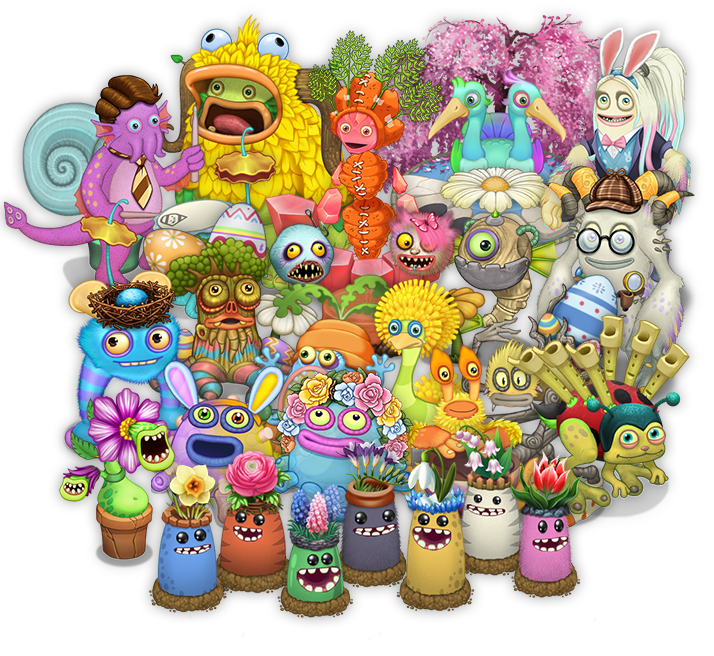 We are eggs-cited to introduce a whole yolk of new Eggs-Travaganza costumes! We've added 9 new ensembles to the eggs-pansive collection of Eggs-Travaganza wears. You'll definitely want to add these costumes to your Monsters' Eggs-Travagant wardrobes.
Eggs-Travaganza Decorations & Obstacles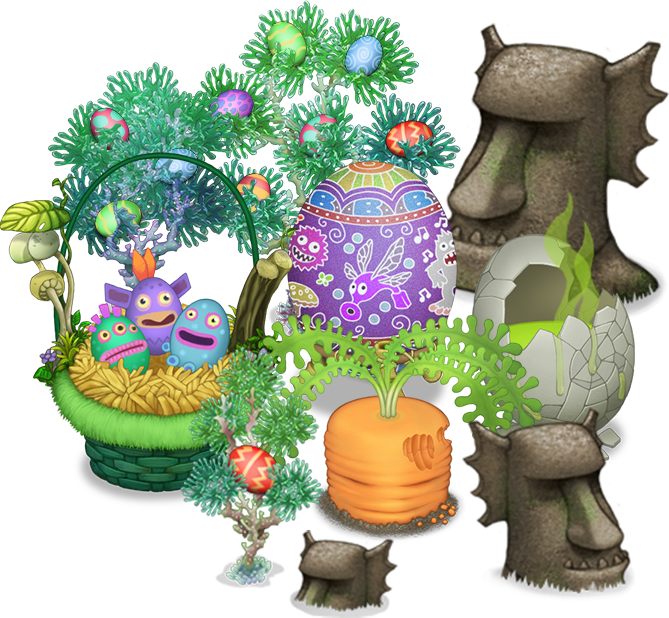 Give your Island a makeover with some truly eggs-quisite obstacles and decorations! Your Monsters will be absolutely eggs-tatic when they see all the work you put into making your Island look eggs-ceptional.
NEW Seasonal Skin: Water Island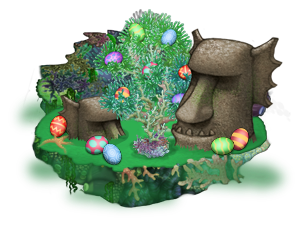 The vibrant coral reefs of Water Island have once again transformed into an Eggs-Travagant hub, and this year is egg-stra special! We've re-poached the Eggs-Travaganza skin for Water Island to be better than ever! You can now purchase this skin so that you can celebrate this Hoppy event all year round! And that's no yolk…
NEW Monster: Rare HippityHop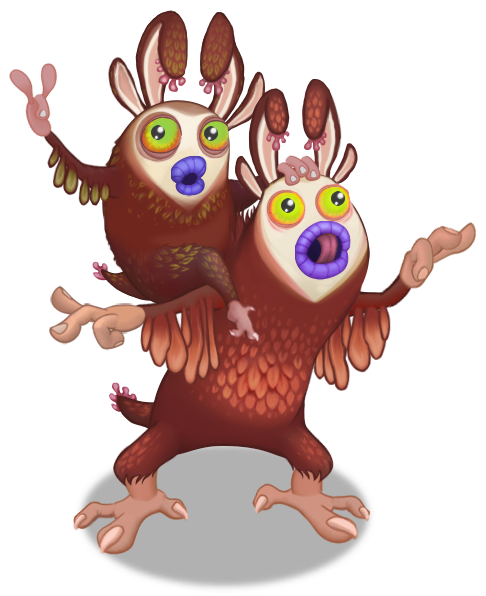 Blabbit isn't the only Monster hopping into town… Rare HippityHop has been spotted and can't wait to join the Faerie Island chorus! These Rare Monsters sure won't disappoint, as they are eggs-tremely focused on producing the purest, cleanest, mouthy beats possible. They're always in performance mode, and they wont eggs-it until the show is over!
Seasonal Quest: "Hunting High and Low"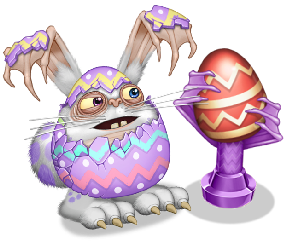 Hop on over to the Colossingum for an eggs-tra special Seasonal Quest! You'll want to get crackin' to acquire the "Hunting High and Lowl" Trophy and "Big Shell-Out" Costume for Blabbit, but only for a limited time! 
"Up to Scratch" Promotion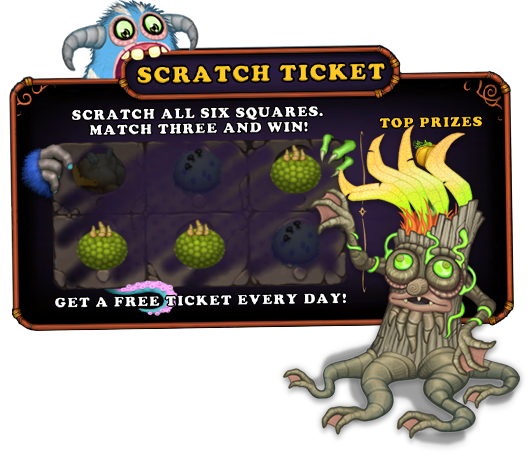 The "Up to Scratch" promotion is back! Get Rare and Epic Monsters as possible Prizes in the Nursery's Monster Scratch Ticket on the Natural Islands during Eggs-Travaganza. Plus, new free Tickets refresh daily instead of weekly, and extra Tickets cost 5 Diamonds instead of 10.
In This Update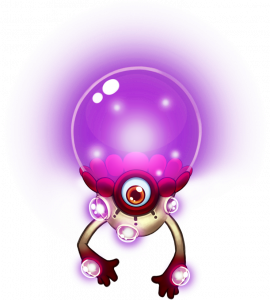 Seasonal Blabbit on Water Island and the Colossingum
NEW Eggs-Travaganza Costume Collection
Eggs-Travaganza Decorations & Obstacles
NEW Seasonal Skin for Water Island
NEW Monster: Rare HippityHop
Seasonal Quest: "Hunting High and Low"
Up to Scratch Promotion
…and more exciting content coming soon!
Choose your app store below to start playing. Happy Monstering!
Keep Up with the Monster-Handlers
Follow My Singing Monsters below so you never miss new content or sales!