It's time to draw the curtains open on another season of Spooktacle and boy do we have a show for… wait a minute, what happened to Epic Punkelton's face? Guys, I don't see the face. We need a face!

Predict Epic Punkleton's new face, by creating a face that's spooky or kooky.  Use our handy Template and grab your sharpest pencils, pencil crayons and markers, OR show off your carving skills (young children should be accompanied by an adult when carving) and let those pumpkin guts fly.

A collection of the community's entries will be featured in social posts across our various channels. The best faces of all will win a set of amazing Spooktacle themed My Singing Monsters toys from our partners at PlayMonster!

But first… We need a face!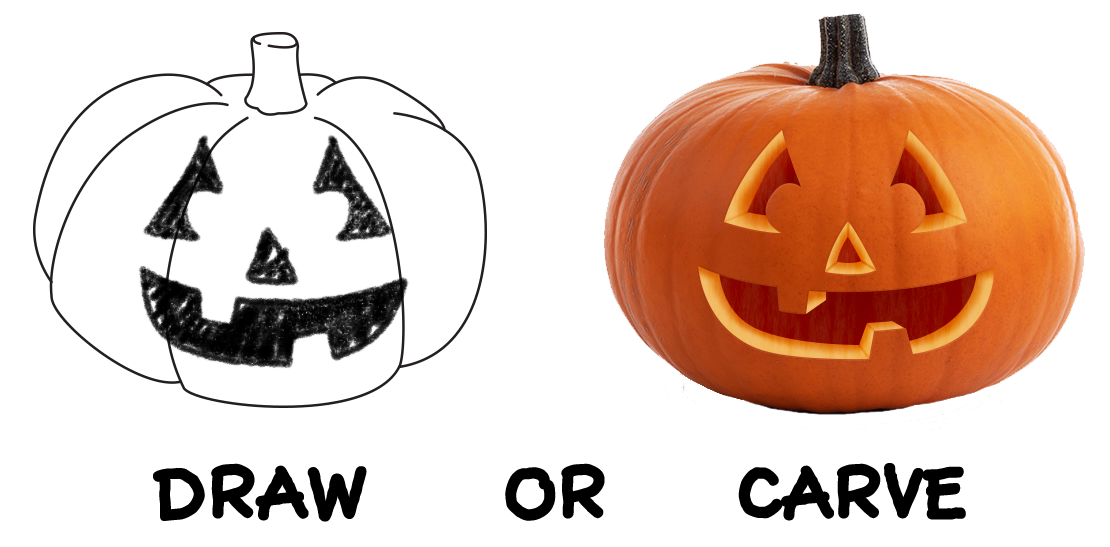 How to Enter
1. Upload an image of your drawing or pumpkin carving to social media (i.e. Twitter, Facebook, Instagram).
Include #SpooktacleContest2019 in your post.
2. Complete the Contest Form Here. As we receive entries, we'll be collecting them to display on our social media channels!
3. Keep an eye out on social media, and the in-game Mailbox for our winners announcement.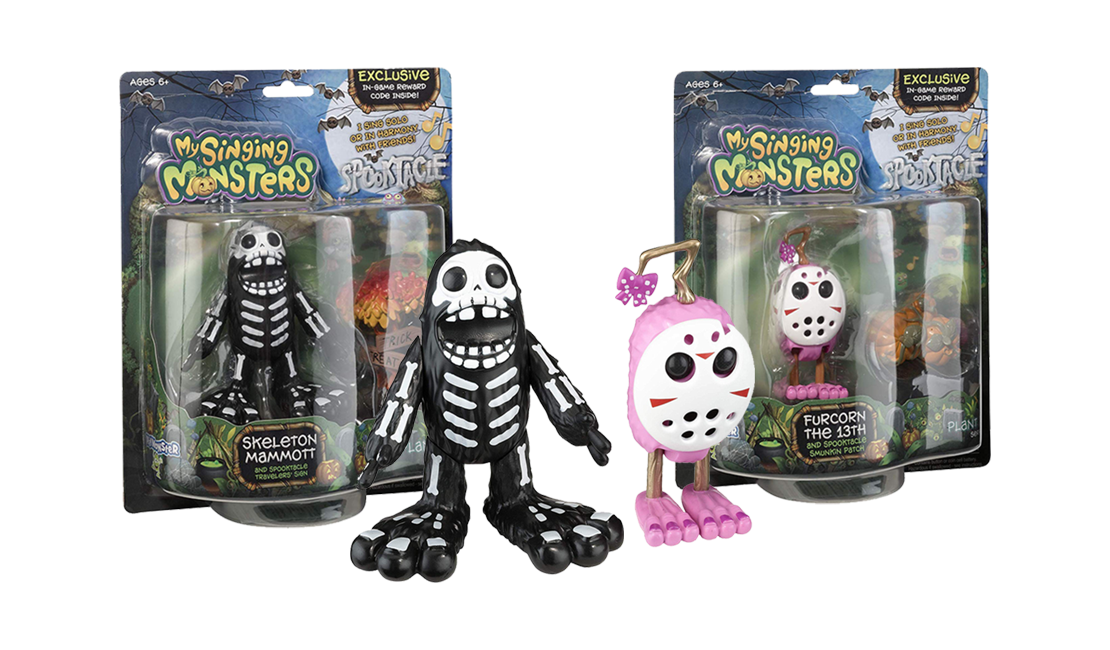 New to My Singing Monsters?
Download the game below to start playing. Happy Monstering!
Spooktacle 2019 Wallpaper Pack
Make your desktop computer, phone, or tablet spooktacular!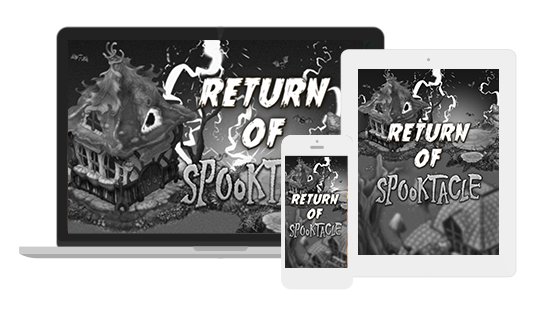 Epic Smunk-O-Lantern Contest – Terms & Conditions
Eligibility
In order to be eligible for this Contest, you must read and agree to the following Contest Terms and Conditions (the "Official Rules"). As used in these Official Rules, the term "you" refers to the Entrant.
In compliance with the EU General Data Protection Regulation (GDPR), Entrants must be age 14 or older in order to enter. Entrants younger than 14 years of age must have a legal guardian enter on their behalf.
Entry Requirements
Any Entry deemed inappropriate, in Big Blue Bubble's sole discretion, will be disqualified. In order to be entered into the Contest:
Entries must be submitted through the

Contest Form

by Monday October 28th, 2019, at 12:00 p.m. (Noon) EST (Eastern Standard Time);
Entry must be family-friendly and must NOT contain the following:

Violent, sexual, or otherwise graphic imagery;

Nudity or suggestive imagery;

Discriminatory imagery or innuendo;

Inappropriate language or obscenities;

References to illegal conduct;

References to drug or alcohol use;

Threats to cause harm;

Disparagement of any person or product;

Mentions of copyrighted media/material (excluding Big Blue Bubble's properties);

Other offensive material, as determined in Big Blue Bubble's sole discretion;
Entry may not include information that can be used to personally identify an individual, such as an address, license plate, phone number or email address;
Entry must be of satisfactory quality as determined by Big Blue Bubble;
Upon submitting your entry, you agree to the above Contest Terms and Conditions. You may enter only one (1) image per Entrant. Any attempt by any entrant to obtain more than one (1) entry by using multiple different names, social media handles, identities or any other methods will void that Entrant's entries and that Entrant will be disqualified. The Big Blue Bubble office computer is the official time keeping device for this Contest. No automated entry devices and/or programs permitted. Entries generated by a script, macro or other automated means will be disqualified. In the event of a dispute as to the identity of a winner, the winner will be deemed to be the person in whose name the social media account was opened. Entrants must provide all information requested to be eligible to win. Incomplete, unreadable, or unintelligible entries will be disqualified. Entries will not be returned or acknowledged by Big Blue Bubble.
Big Blue Bubble Judging Criteria
Big Blue Bubble will select nine (9) winners based on the creativity and quality of the submission, as evaluated by Big Blue Bubble.
Notifying the Winners
The winners will be notified within 1 week of the announcement via email;
Nine (9) winners will be selected;
Big Blue Bubble will notify the winners;
Prizes
The winners will be awarded the following:
A Spooktacle themed My Singing Monsters Toy set which includes:

Furcorn the 13th Toy from PlayMonster;

Skeleton Mammott Toy from PlayMonster;
To receive the above prize(s), the winning Entrant must provide their accurate email address to Big Blue Bubble in the Contest Form, for the sole purpose of obtaining the information required to deliver the prize(s).
Big Blue Bubble reserves the right to award additional prizes to other Entrants at their discretion.
Personal Information and Privacy Policy
Your personal information is collected and used by Big Blue Bubble in accordance to the Big Blue Bubble Privacy Policy. It will be used only to administer this contest. Your information will not be sold, shared with third parties, or used for solicitation purposes. If you have any questions about this, please write to contact@bigbluebubble.com.