It's Our Seventh Anniversary!
Celebrate with a new Island, the return of the Mythicals, and an Anniversary Month full of amazing deals.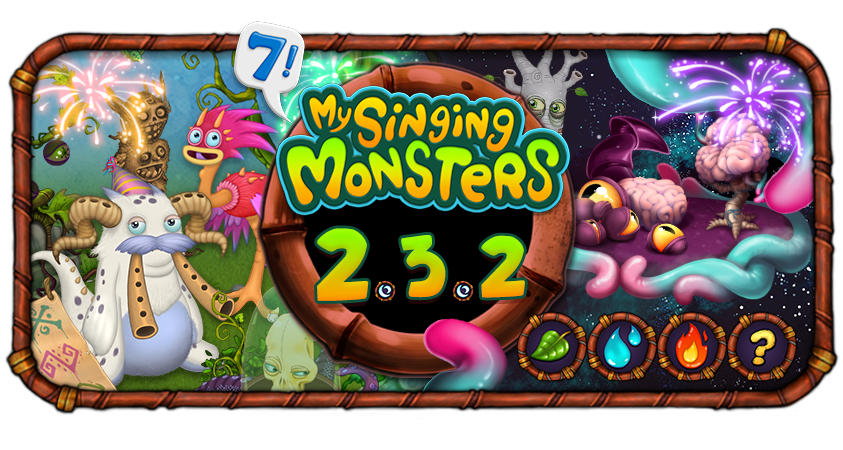 New to My Singing Monsters?
Download the game below to start playing. Happy Monstering!
What's New
Reveal Trailer
Watch our new video reflecting on past milestones in the Monster World, and making a new discovery to add to the history books…
New Island
It's one small leap for Monsters, and one GIANT leap for Monsterkind! Explore Fire Frontier, an interstellar new Island with a hidden fourth Element.

Rep Your Team
Which Element do you think Fire Frontier hides? Tell us by joining #TeamAir, #TeamCold, or #TeamEarth and participating in team challenges on social media during Anniversary Month! You can rep your team by using your team hashtag, adding your team hashtag to your display name, or adding your team's Elemental sigil to your profile picture.



Mythical Monsters
After years enjoying life in the PlayStation Vita version of My Singing Monsters, G'joob and Yawstrich have finally made the jump to mobile! Reunite with these two beloved Mythical Monsters, along with all their favorite Decorations from the PlayStation Vita.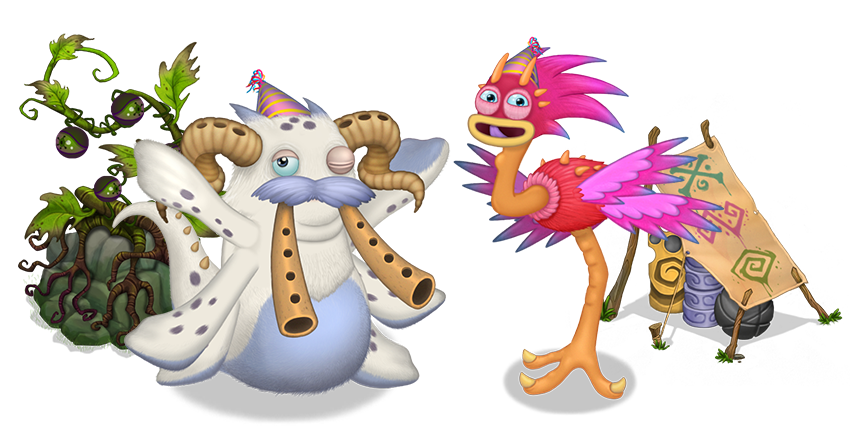 Special Offers
Anniversary Month is our time to give back to our players, so you can look forward to incredible offers all month long. Check the Mailbox daily so you don't miss a deal!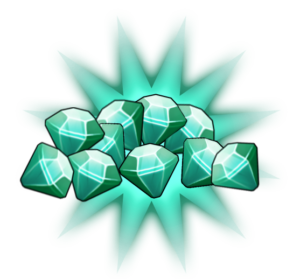 Anniversary Wallpaper Pack
Celebrate Annviersary Month on your desktop, phone, or tablet with this free wallpaper pack!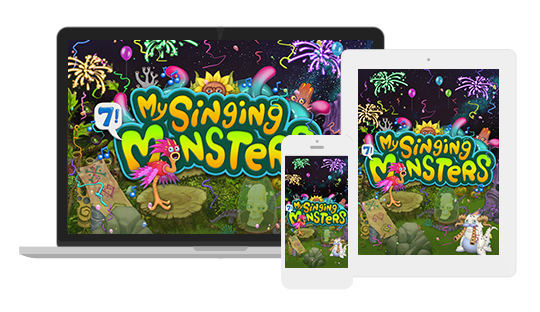 Keep Up with the Monster-Handlers
Follow My Singing Monsters below so you never miss new content or sales!