The Singing Monsters made an impact at the 2019 New York Toy Fair, stomping around the Javits Centre as they showed off new lines of My Singing Monsters gear featured by The Associated Press. Upcoming merchandise includes the first series of collectible singing figurines by master toy partner PlayMonster, soft musical plushes by Commonwealth Toys, and Monster decals and squishy toys by FanWraps. Get a look at all the new toys across My Singing Monsters' social media.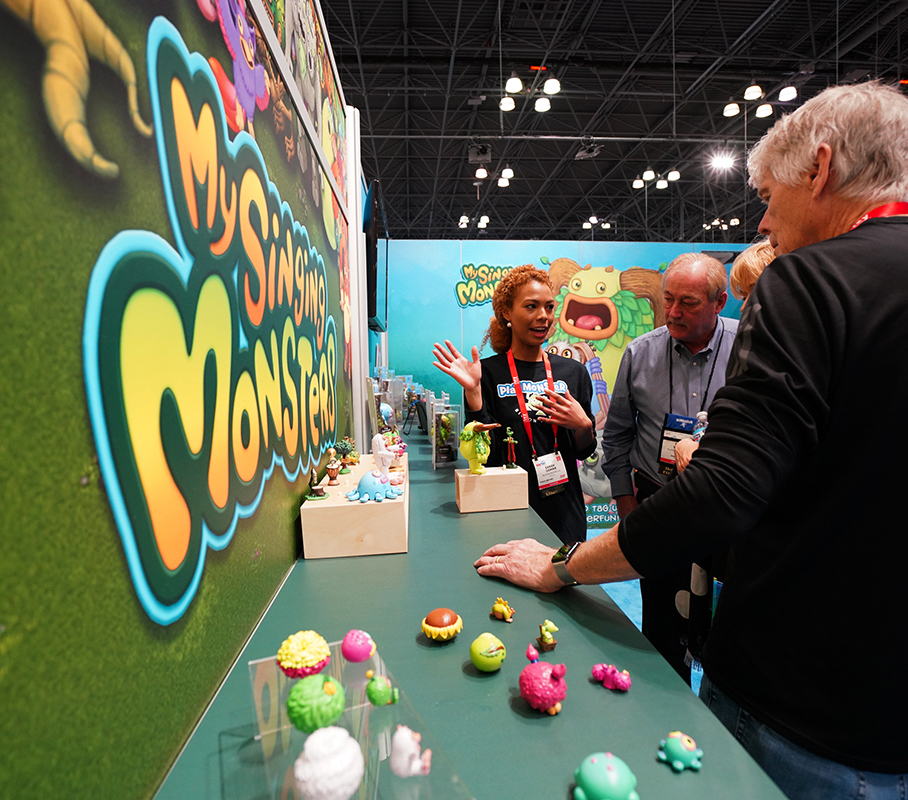 Catch up on our Toy Fair fun!
Follow My Singing Monsters below to see all of our upcoming toys and merchandise unveiled at the New York Toy Fair.