Have a Fiery Feast-Ember
Stuff yourself silly during this brand new Seasonal event led by the Feast-Ember Seasonal, Gobbleygourd!
New to My Singing Monsters?
Download the game below to start playing. Happy Monstering!
What's New
A Seasonal Visitor on Fire Haven
Witness the discovery of something suspiciously scrumptious on Fire Haven…
Meet the Face of Feast-Ember
Gobbleygourd is a relentlessly cheerful new Seasonal that's thrilled to finally get its own event: Feast-Ember! Buy or breed Gobbleygourd on the Fire Islands starting today at 3PM (ET).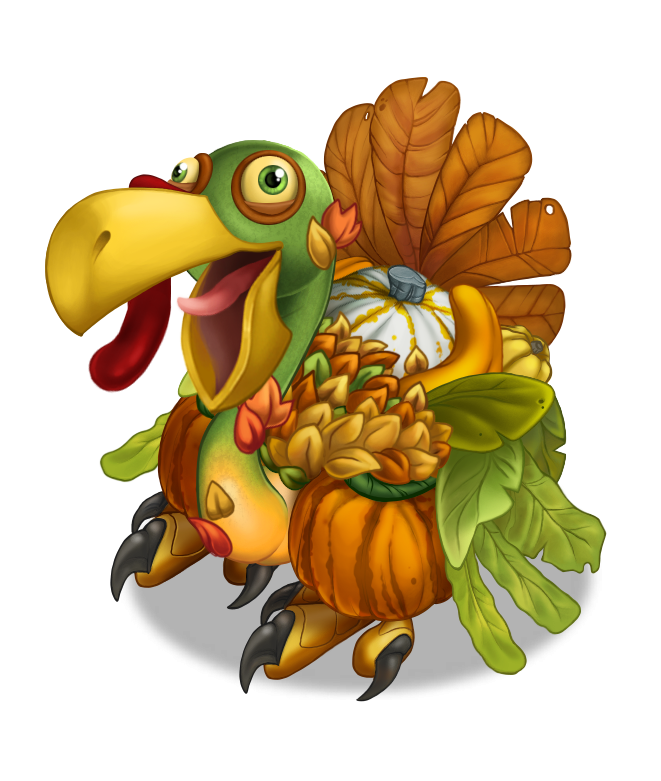 Feast-Ember Makeover on Fire Haven
Fire Haven's got a new look for Feast-Ember, a Seasonal event all about sharing in nature's delectable bounty! You'll find gourds, autumn leaves, and familiar-looking scarecrows strewn about Fire Haven. Take the time to look around!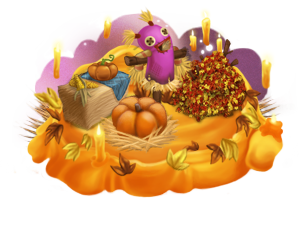 Feast-Ember Obstacle Decorations
Love the new Feast-Ember appearance of Rocks and Trees on Fire Haven? Keep their autumnal look year-round with Permanent Feast-Ember Obstacle Decorations!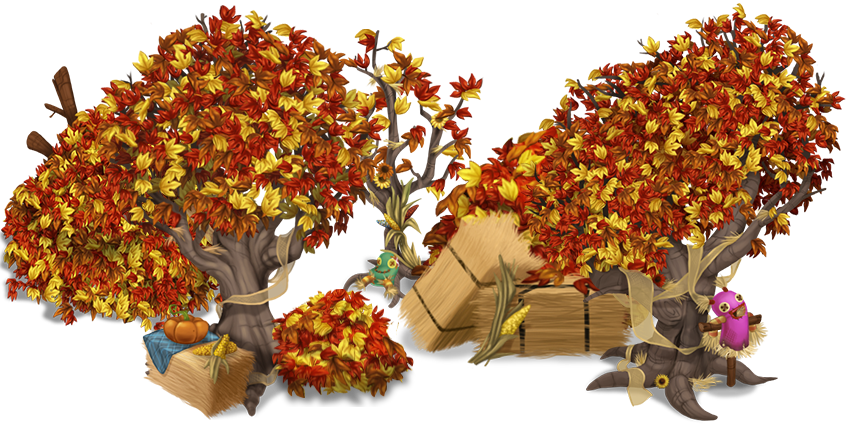 Dipsters on Fire Haven
Some bite-sized guests have been invited to the Feast-Ember potluck on Fire Haven: the Dipsters!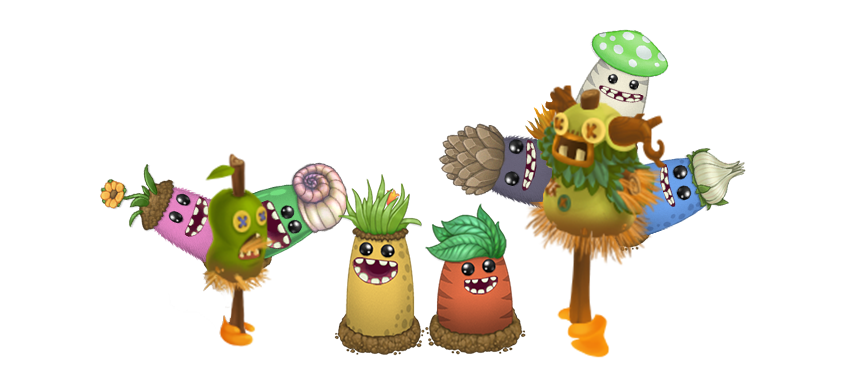 StarShop on Fire & Magical Islands
In honor of the first-ever Feast-Ember, the Monster-Handlers are happy to announce the grand opening of the StarShop on Fire Haven, Fire Oasis, and Psychic Island.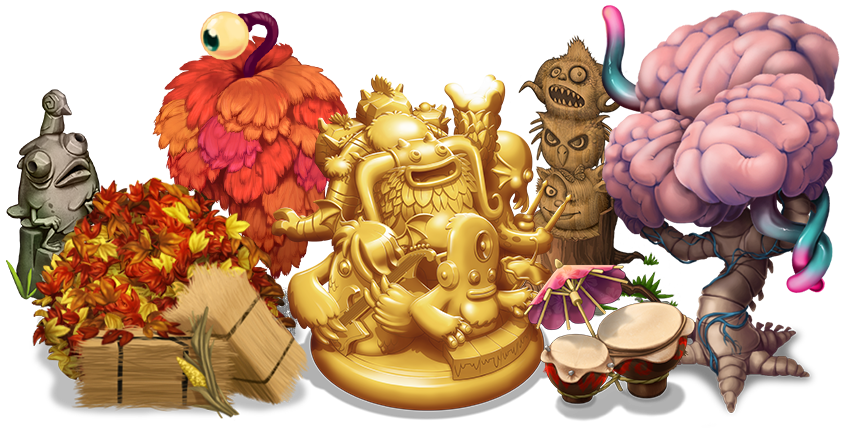 Keep Up with the Monster-Handlers
Follow My Singing Monsters below so you never miss new content or sales!