Season's Greetings from the Continent
Time to finish up that Gingerbread House in your Workshop, because the holiday season has arrived – and so have two new Monsters!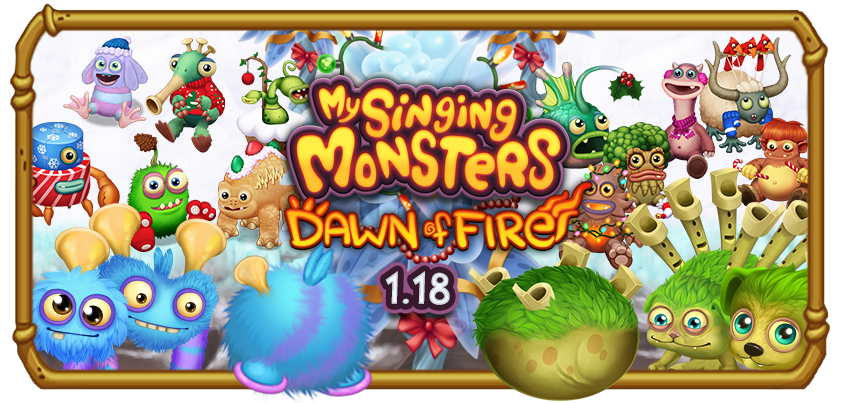 Want to Discover the Dawn of Fire?
Download My Singing Monsters: Dawn of Fire below – Happy Monstering!
What's New
Merry New Monsters
Two new Monsters from My Singing Monsters are joining in the holiday fun: the reeded Reedling, and the suction-cupped Scups!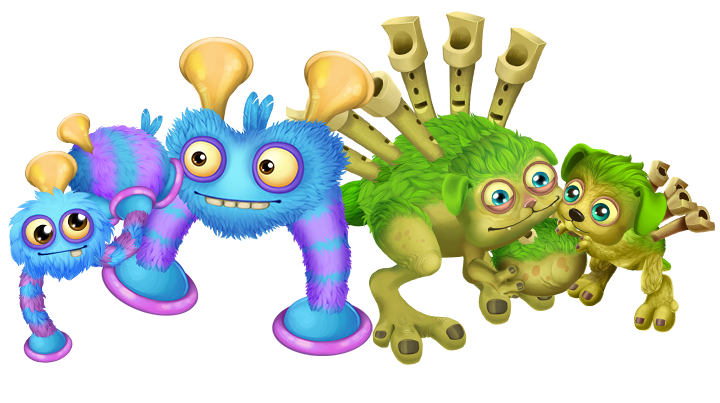 Holiday Cheer on the Cold Lands
The Cold Lands received a holiday makeover featuring strings of lights on the Trees, gift-wrapped Rocks, and a redecorated Wondermine!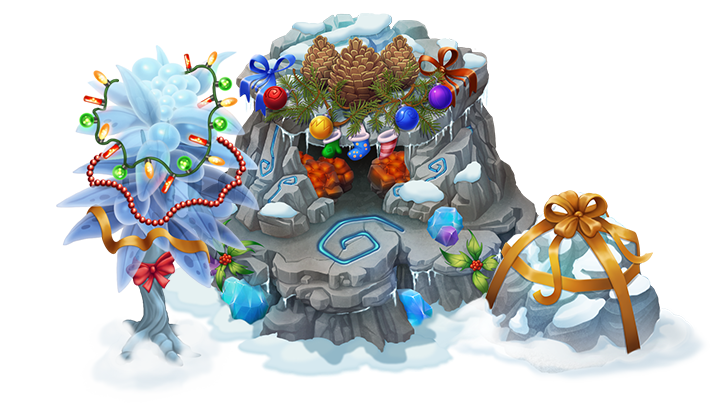 Cozy Monster Clothes
Some of your favorite Monsters have pulled their winter gear out of the Vault! Expect sweaters, mittens, hats, and more.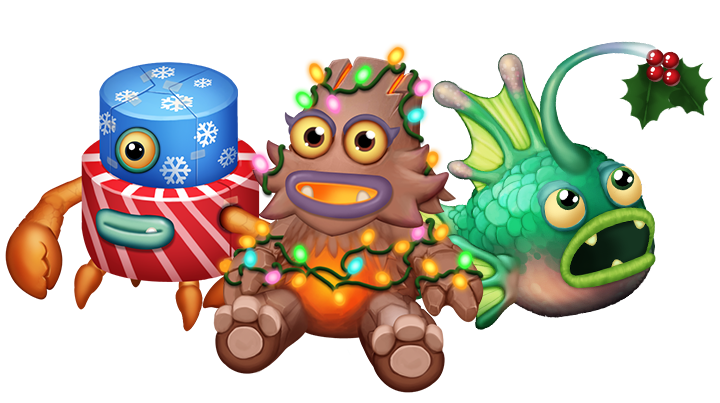 Holiday Wallpapers
Get in theholiday spirit with wallpapers for your phone, tablet, and desktop!
Keep Up with the Monster-Handlers
Follow My Singing Monsters below so you never miss an update!