Over the course of its 14-year history, Big Blue Bubble has contributed to a variety of charitable causes: Ronald McDonald House Charities, Canadian Blood Services, the London Food Bank, Children's Health Foundation, Life Spin, Anova, and so many more. On November 5th, 2018, we embarked on our latest charitable endeavour: Extra Life, a 24-hour gaming marathon fundraiser benefiting Children's Miracle Network Hospitals. A group of Big Blue Bubble volunteers gathered together to play games of all kinds during the marathon, which was streamed live on Twitch.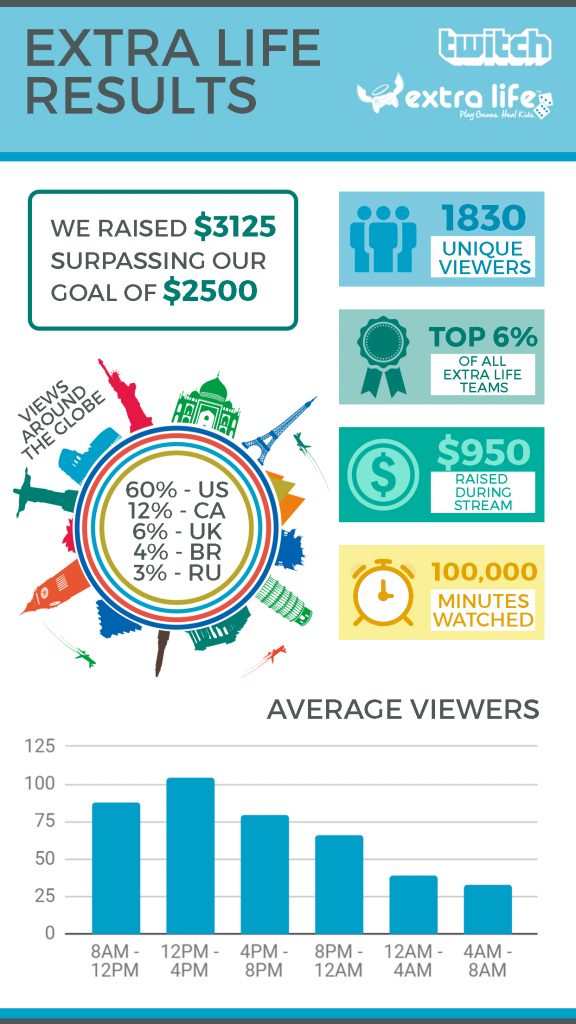 Introduced in 2011, Twitch has grown into a massive live streaming platform with over 15 million daily active users. Our Extra Life Twitch stream was not only an amazing experience for our volunteers, but also a great fundraising success: the stream raised $3,125 (more than $1000 over our goal) and attracted 1830 unique viewers on Twitch.
With our first Twitch venture under our belt, a team at Big Blue Bubble began to investigate new ways we could explore the platform. Twitch had presented us with an unprecedented way to connect with the communities centred around our games – in particular, the millions who play My Singing Monsters.
This mission to communicate transparently with our players gave birth to My Singing Monsters Live: a weekly live stream show starring a group of Big Blue Bubble employees known as the "Monster-Handlers." The first episode of My Singing Monsters Live aired on November 9th, 2018, featuring a live Q&A, fan art spotlight, giveaways, and more. The episode elicited a greater audience reaction than we ever could have imagined, motivating the team to air more episodes in the following week. With each stream, the Monster-Handlers gained more viewers, learned from their feedback, and improved. We added new segments, made changes to our set, and (most importantly) made our own shirts!
Before we knew it, our Twitch channel was granted Twitch Affiliate status on November 21st. Excited about the new doors opened by becoming a Twitch Affiliate, the My Singing Monsters Live team decided to carry the show's momentum to a lofty goal: Twitch Partnership.
Twitch Partnership grants channels access to exclusive features and opportunities to engage with their audience like never before. However, Partnership eligibility comes with steep requirements: in just one month, My Singing Monsters Live would need to achieve intimidating viewership numbers and air more than a dozen episodes in order to apply for Partnership status. The My Singing Monsters Live team rose to the challenge, motivated by their connection to the My Singing Monsters community.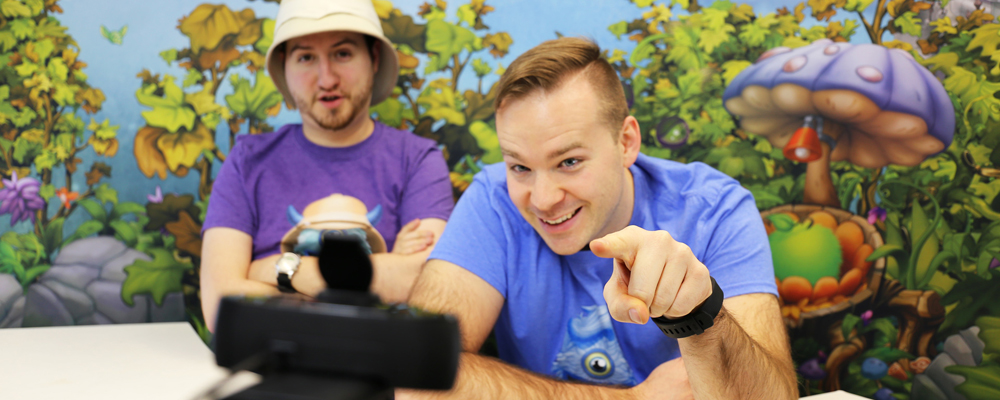 Monster-Handlers Matt and Michael during a My Singing Monsters Live stream.
By the end of the month, we'd exceeded our minimum requirements for applying for a Twitch Partnership. On December 5th, we received the email we'd all been waiting for from Twitch: the Big Blue Bubble Twitch channel was now an approved Twitch Partner. Our hectic November spent rapidly evolving our live stream show had paid off in exclusive new engagement opportunities that Big Blue Bubble can use to grow the community of not only My Singing Monsters, but our future games as well.
Interested in the live show that earned us our Twitch Partnership? Follow us on Twitch to watch new episodes of My Singing Monsters Live every Friday at 5PM (EST).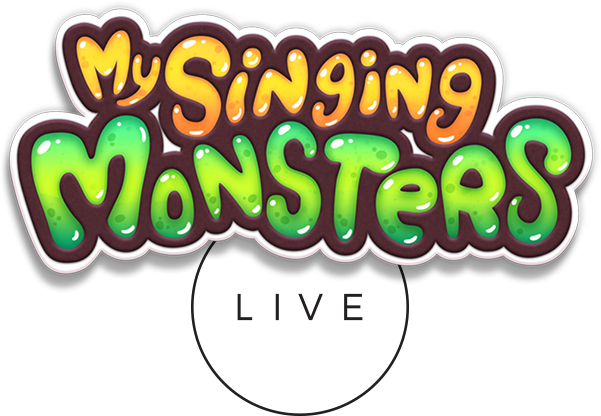 Follow Big Blue Bubble
Facebook | Twitter | LinkedIn | Instagram | YouTube | Twitch