What's New
Blabbit Returns!
That most splendrous of Events, the Eggs-Travaganza, kicks off with the return of the Seasonal Monster Blabbit. It's available to buy or breed on Water Island and the Colossingum, and discounted in the Market on Seasonal Shanty. What's more, Water Island itself, as well as its Trees and Rocks, have been redecorated for the occasion.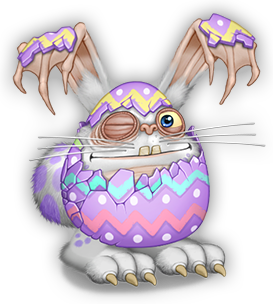 Egg-Sellent Costumes!
EGGS-TRA, EGGS-TRA! There are 16 ALL-NEW Eggs-Travaganza themed Costumes to collect, available on the main Islands and the Colossingum! Once you buy or breed them for your Monsters, they're yours to keep and display all year long!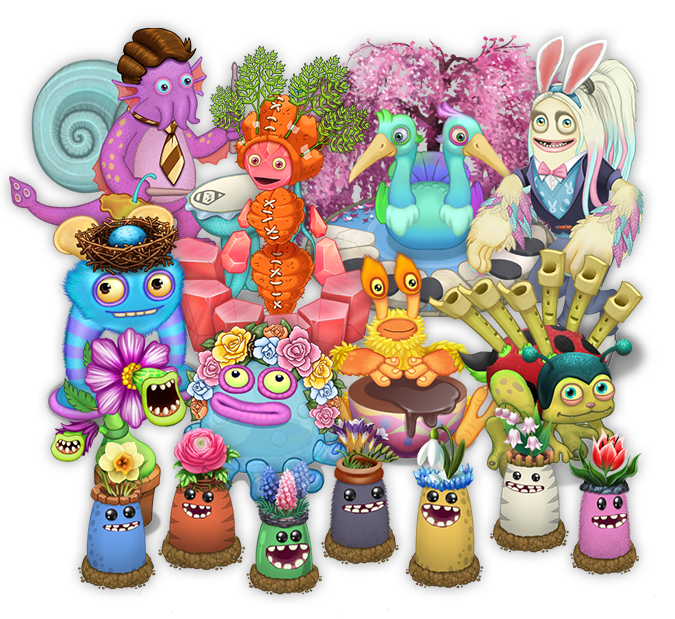 Eggs-Travagant Decorations!
Decorations perfect for decorating your Islands in the spirit of Eggs-Travaganza are available for a limited time. Eggs-Travaganza Trees and Rocks, Obstacle Decorations that preserve their Seasonal appearance all year long, are also available on Water Island.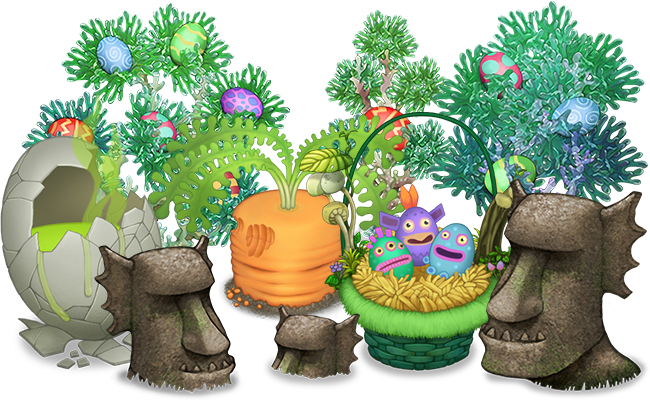 Up to Scratch!
This Seasonal promotion is 'Up to Scratch!' Get Rare and Epic Monsters as possible Prizes in the Nursery's Monster Scratch Ticket on the Natural Islands during Eggs-Travaganza. Plus, new free Tickets refresh daily instead of weekly, and extra Tickets cost 5 Diamonds instead of 10.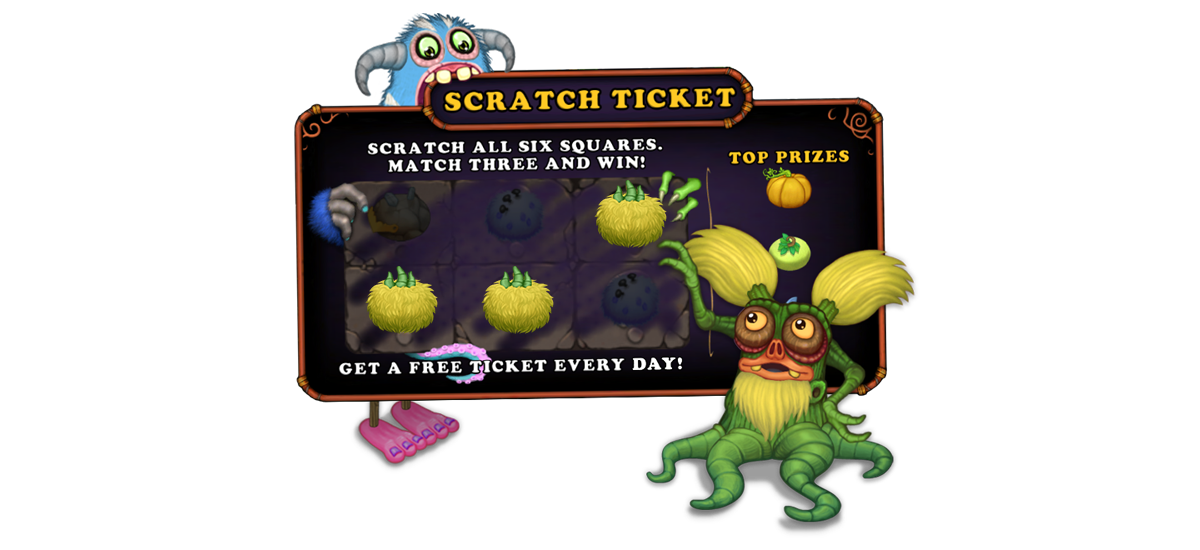 In This Update
Water Island Eggs-Travaganza Makeover
Return of seasonal Monster Blabbit
NEW Eggs-travaganza Costumes
Return of Eggs-travaganza Decos, Rocks, Trees
Up to Scratch Promotion: Monster Scratch Ticket loaded with Rare and Epic Eggs during the event

Get the update!
Choose your app store below to start playing. Happy Monstering!
Keep Up with the Monster-Handlers
Follow My Singing Monsters below so you never miss new content or sales!