Dive into the World of Jammer Splash!
All-new Jammer Splash! update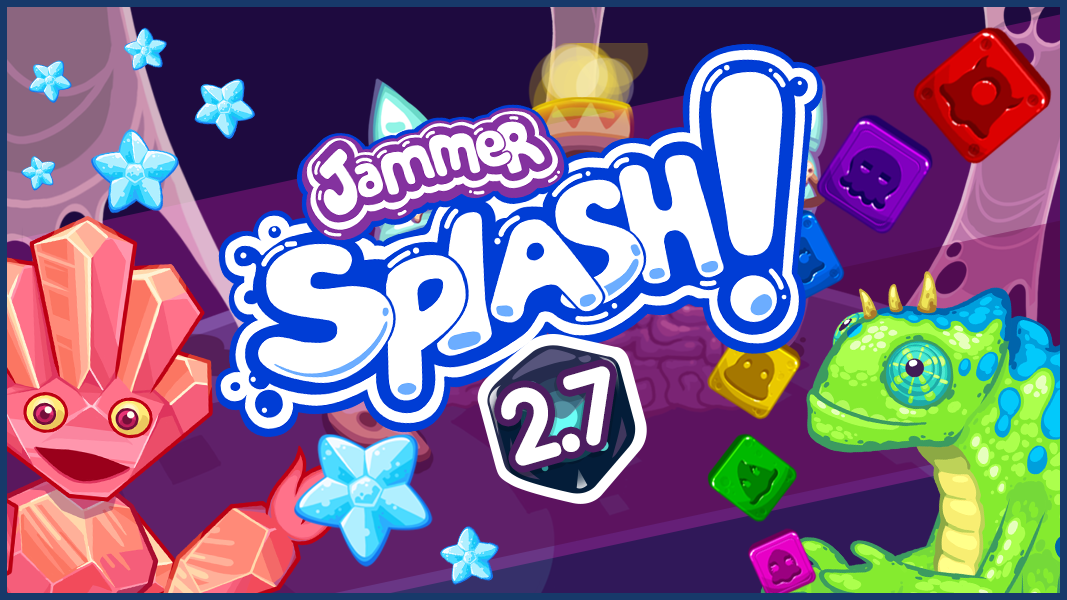 Jeeode and Kazilleon
A Dynamic Duo of Dungeon Avatars
Two more Ethereal Monsters have been transported to Jammerland to act as powerful avatars in the Ethereal Dungeon. The crystalline Jeeode has the ability to destroy a number of Crystal Cores in exchange for collecting a matching number of blocks. Jeeode is joined by the ever-changing Kazilleon, who can destroy all blocks that match the color of its scales.
Dive into New Dungeons
Two Tricky Dungeons to Explore

Two new Dungeons have been discovered in Jammerland, and they'll give even longtime players a serious challenge! The Crystal Cores found in the first new Dungeon are sure to give you a run for your money (or coins!), while the second Dungeon will puzzle you with a multitude of block colors.
Dozens of Dungeon Levels
An Extra Ten Levels in Each Dungeon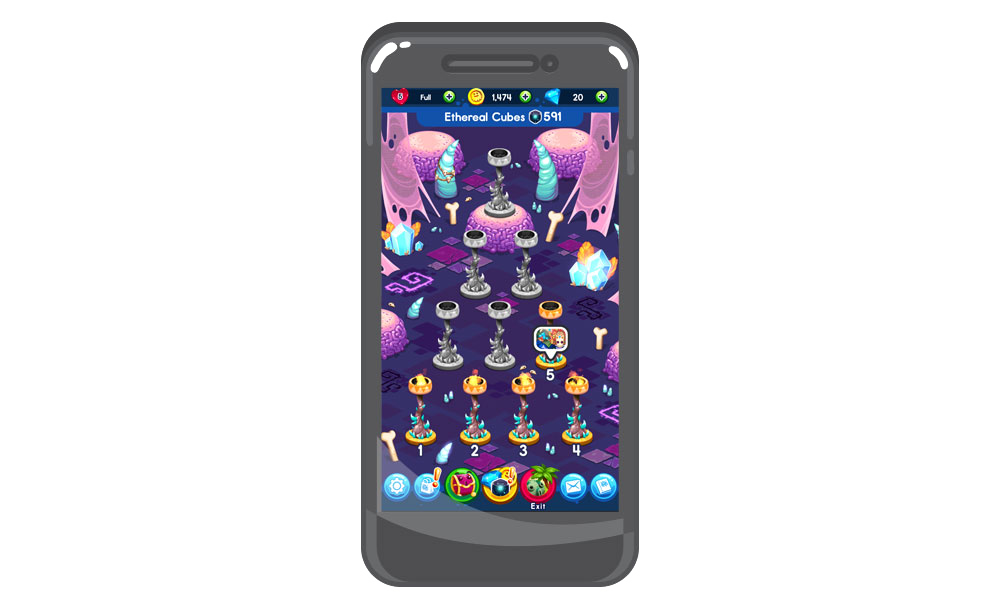 Each Dungeon in Jammer Splash! will be expanding this update, with an additional 10 levels to master! Even longtime players will have hours of new content to enjoy. The Dungeons will now also feature in-depth animated tutorials to give new players the information they need to jump right in and make a splash!
Dive into Jammer Splash!
Download Jammer Splash! below – Happy Monstering!