Look to the Stars for the Celestials!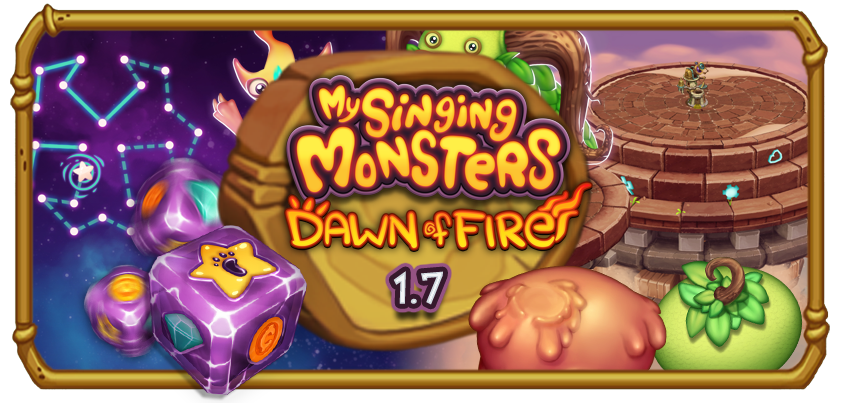 Discover Starhenge, an all-new realm hidden in the stars! Starhenge is home to the Celestials, never-before-seen ancient monsters that perform mystical melodies. Back at home on the Continent you'll also find My Singing Monsters fan-favourite, Entbrat, and the Monster World's first-ever five-element monster: Candelavra!
Discover Starhenge
A Cosmic Landmark Housing the All-New Celestials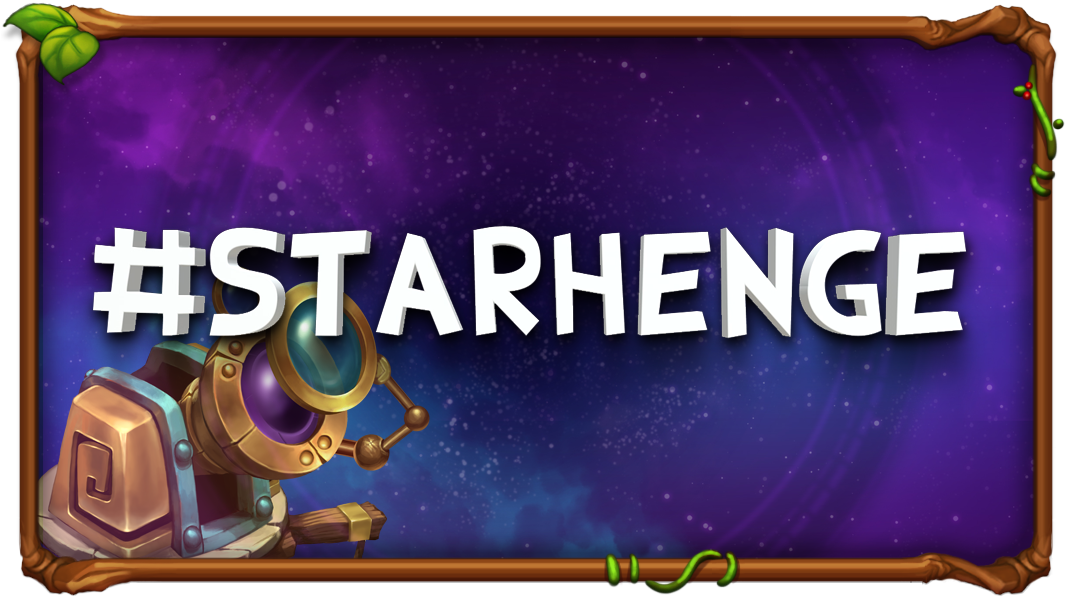 An ancient landmark suspended between the stars and the Monster World has emerged: introducing Starhenge!
Starhenge is your gateway to the Constellations, where the stellar Celestials lie dormant. Complete your Star Chart guiding you to each Constellation to uncover the Celestials and summon them to Starhenge! The first of the Constellations has just emerged and will remain for one month before disappearing. Start working on your star chart now to summon your first Celestial!
Summon the Celestials Before They Disappear!
Want to summon a Celestial? Better act fast! Each of the Celestials' Constellations will only appear for one month before they disappear. Log in daily to roll the Cosmic Dice and win spaces in your monthly star chart. Once you've moved all 25 spaces, then congratulations – a Celestial awaits!
Time running out? No worries – exchange diamonds for bonus rolls to increase your chances of completing your Star Chart!

Navigating to the Star Chart
Missed your daily chance to fill out your star chart, or looking to buy bonus Cosmic Dice rolls? Not to worry, you can navigate back to the Star Chart at any time. Simply tap on the Map button and select Starhenge. From here, you can tap on the Observatory structure to see the Star Chart, roll your Cosmic Dice, and purchase extra rolls.
Rolling in Rewards
Log In Daily to Win Exciting Prizes

Now there's more chances than ever to win free rewards! Log in to My Singing Monsters: Dawn of Fire each day to test your luck in a game of chance where you're guaranteed to win an extraordinary prize. Win coins, diamonds, or even spaces in your Star Chart to get you one step closer to summoning a Celestial!
Running out of time to summon a Celestial? Log in for five consecutive days to receive a bonus dice roll, or purchase extra rolls for diamonds in the marketplace!
New Monsters
Introducing Entbrat and Candelavra

In addition to the newfound Celestials, two new monsters have been discovered on the Continent! A favorite of My Singing Monsters fans, the gentle giant Entbrat has appeared to lend his bellowing vocals to the chorus. Entbrat is also joined by the Monster World's first-ever five-element monster, the fiery Candelavra!
New to the Monster World? Download My Singing Monsters: Dawn of Fire below – Happy Monstering!