More Monsters, More XP, More Fun!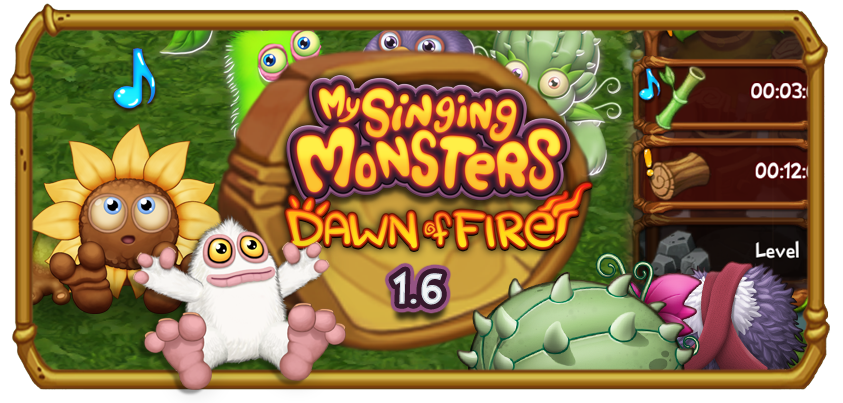 My Singing Monsters: Dawn of Fire Update 1.6 introduces two new monsters and a whole new way to gain extra XP.
So what are you waiting for? Start playing today!
2 New Monsters
Meet Barrb and Pango

Two new monsters have entered the Monster World. How fast can YOU breed them? Barrb may appear to be a prickly sort, but don't let its thorns fool you: underneath its spiny exterior you will find a soft, sappy soul with wisdom far beyond its years. Pango is a familiar face to My Singing Monsters fans. This roly-poly little monster may chatter in the cold, but it will warm your heart with its sunny disposition.
Follow the Music Note
Gain More XP from Your Monsters with Monster Bonuses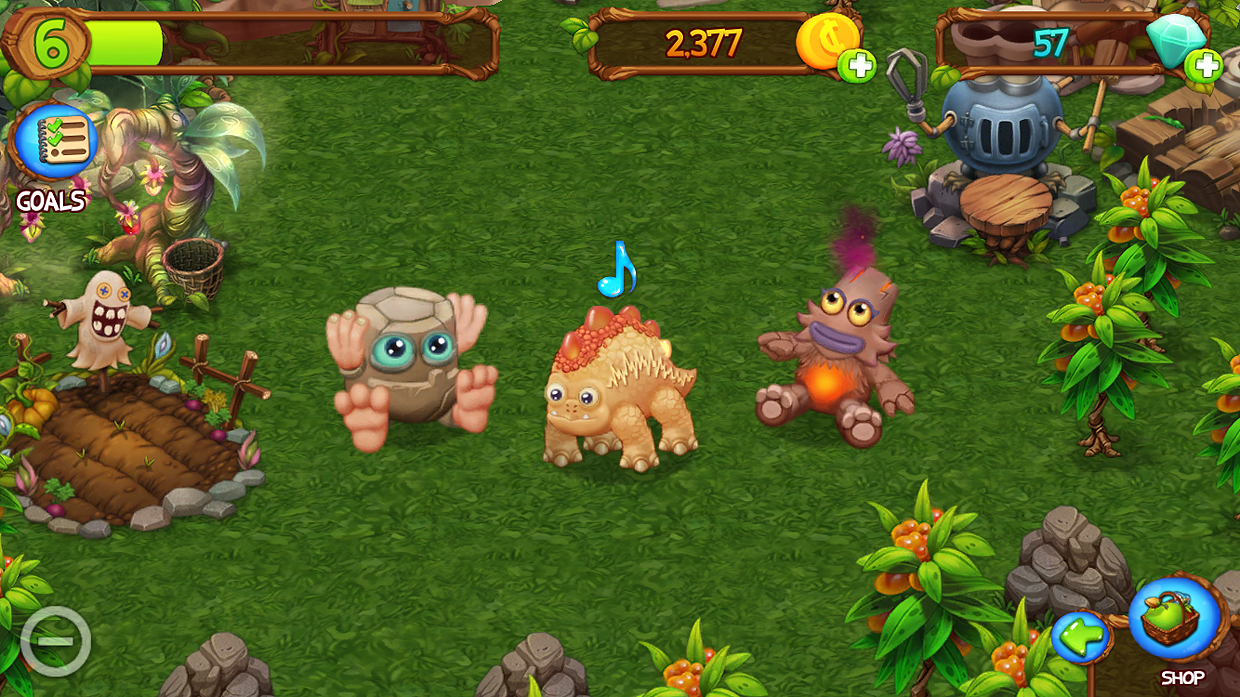 Notice a curious blue music note above your monster's head? This note is a Monster Bonus: your ticket to increased XP! Fill the needs of any monsters marked with a blue music note to gain extra XP and coins, then watch as the note travels to a new monster and the process begins anew. The more monsters on your island, the more Monster Bonuses may appear, so keep breeding to start raking in the XP!
Here's how it works:

Up to 3 Monsters on your Continent may have a blue music note appear above their head. This means that a Monster really wants the items it's asking for!

When you complete a Monster Bonus order, you'll get 1.5x more XP and Coins!

When you have an item ready for one of these Monsters, the exclamation mark will also be blue. You can unlock more Monster Bonuses by upgrading your Castle.

These notices tell you when a monster on your Continent wants an item without even having to ask them! The exclamation marks are for items requested in regular orders, and the music notes are for Monster Bonus orders.
New to My Singing Monsters? Download My Singing Monsters: Dawn of Fire below – Happy Monstering!
Be the first to know about future updates to the My Singing Monsters Universe. Follow us on social media!