Kicking off SummerSong with DJ Epic's Monster World Tour!
Check out our SummerSong 2021 trailer below to hear DJ Epic's latest hit!
Enjoy SummerSong!
Head to your app store below to start playing. Happy Monstering!
What's New
Hello, Hoola!
The Seasonal Monster of SummerSong is back: Hoola! Starting at 3PM ET on July 21st, buy or breed this perky prankster all SummerSong long on Air and Earth Islands. Its dual-hooped cousin Rare Hoola will also be pulling some pranks of its own! Last but not least, keep and eye out for Epic Hoola's secret shows throughout SummerSong.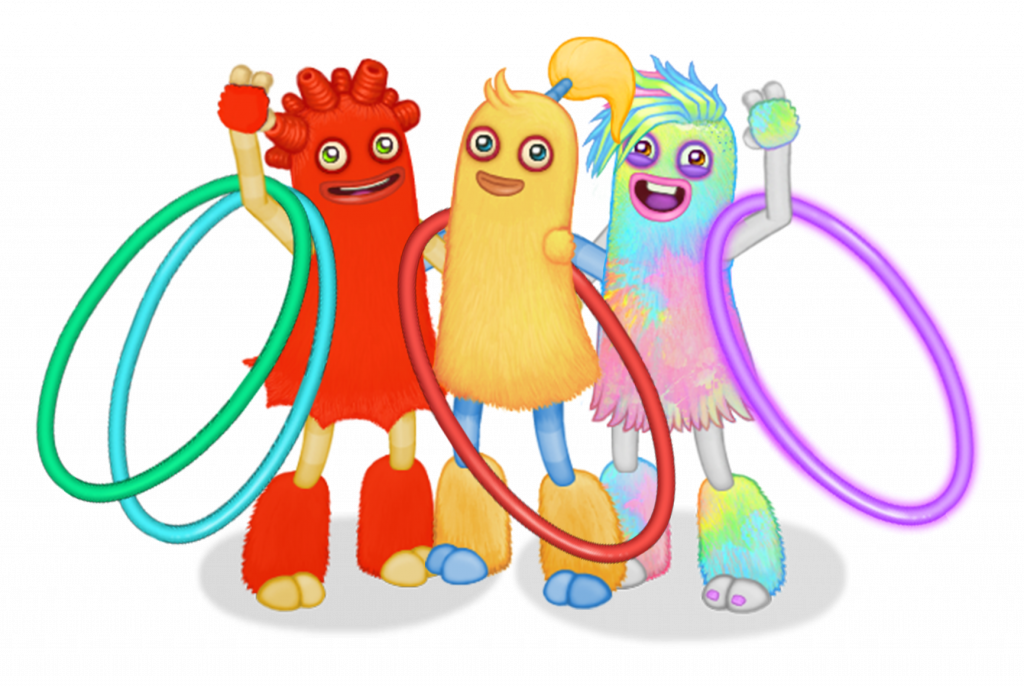 Sun's Out, Fun's Out!
For the first time, Hoola is ready to join the musical fray on the Colossingum and battle for amazing prizes! Teleport a Level 5 Hoola to the Colossingum or buy one there right away and get started.
Arriving on Friday July 23rd is a new Seasonal Quest – Fun in the Sun! Train Hoola and once you complete the Quest, you'll be rewarded with the special 'DJ Epic Drip' Costume and a unique Trophy! The Costume can also be bought for Hoola on Air and Earth Islands – pro tip: complete the Quest to get a sweet discount!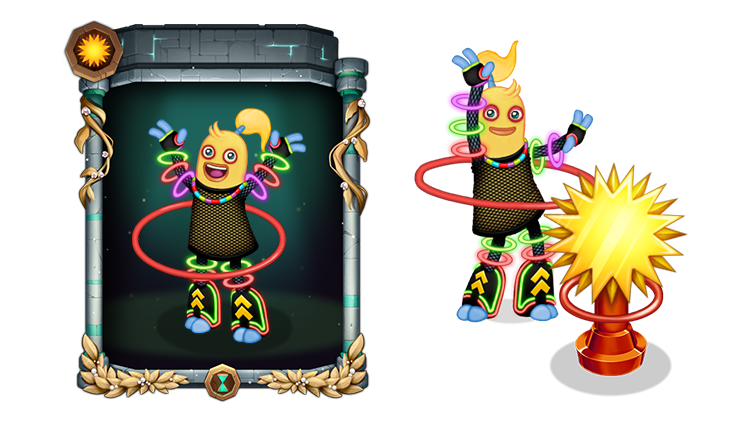 SummerSong Costumes!
Introducing a new kind of Costume – the Seasonal series! There are 16 SummerSong themed Costumes to collect, available on the main Islands and the Colossingum. Once you buy or breed them for your Monsters, they're yours to keep and display all year long!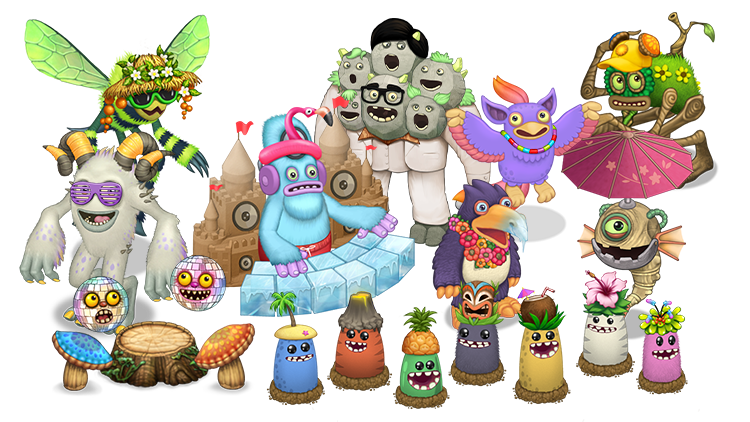 SummerSong Rocks, Trees + Decorations
Our collection of animated SummerSong Decorations and Permanent Seasonal Obstacles are back for a limited time! These Seasonal Obstacle Decorations are only available during SummerSong, but they'll keep their summery appearance all year 'round.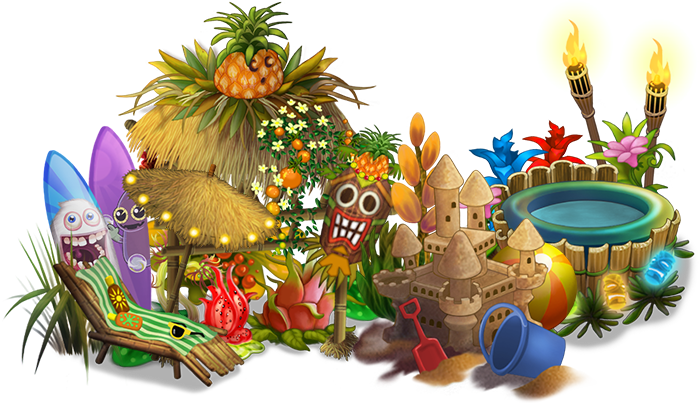 Introducing ENCHANTLING!
We knew you were all looking forward to this one! The Quad-Element Magical Boss Monster, Enchantling, has joined its friends to complete the Magical Sanctum collection! This Monster shares a special connection with the Titan Enchantler, and its presence in the pocket dimension has awakened an amazing Monstromantic light display on the Titan's horns! What's extra special about Enchantling is that its official Nicknames were contributed by the community as part of our A Titan By Any Other Name Community Contest! Enchantling is AVAILABLE NOW to breed or buy for all players Level 9 or higher!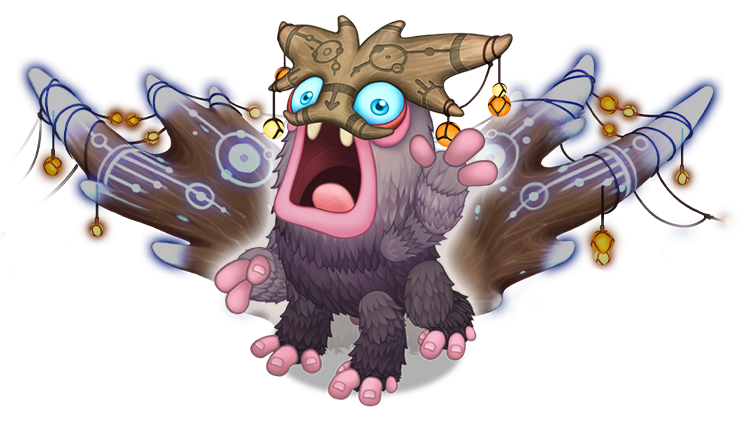 But that's not all…
Were you paying close attention to the DJ Epic's Monster World Tour video? Clues about what else might be coming during SummerSong (and beyond) are waiting to be discovered!
Keep Up with the Monster-Handlers
Follow My Singing Monsters below so you never miss new content or sales!