This ain't no bare-Bones update…
Go spelunking down in the cavernous Bone Island in Update 2.3.9, arriving LATER TODAY. Bone Island is brimming with strange fossils, glistening mineral deposits, ancient plant life, and of course… the Bone Monsters!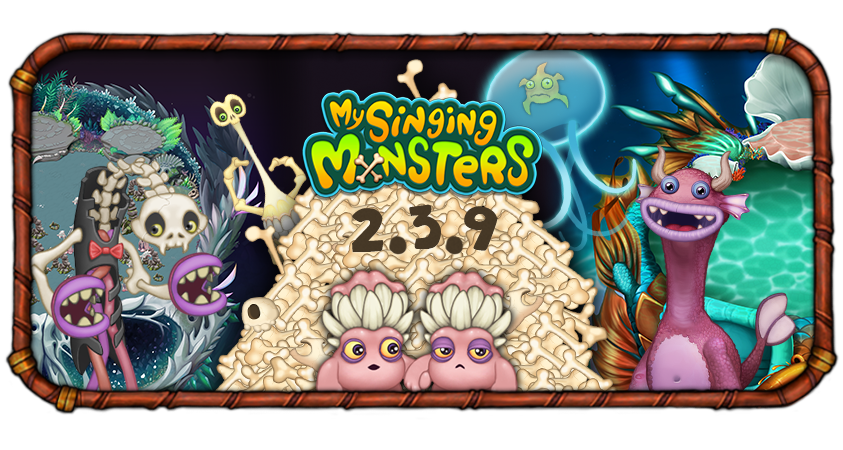 Get the update!
Head to your app store below to start playing. Happy Monstering!
What's New
Bone Island Reveal Video
A fun game of fetch takes a turn in our new reveal video when Stogg must plumb new depths to return its toy. Watch below!
Bone Island
Deeper underground than you thought possible, Bone Island lies perched atop the head of the Necrull Titan. Concealed in its nooks and crannies are lustrous geeodes, vibrant vegetation, and ancient fossils. Could this new Magical Island have been the site of a subterranean pool long ago?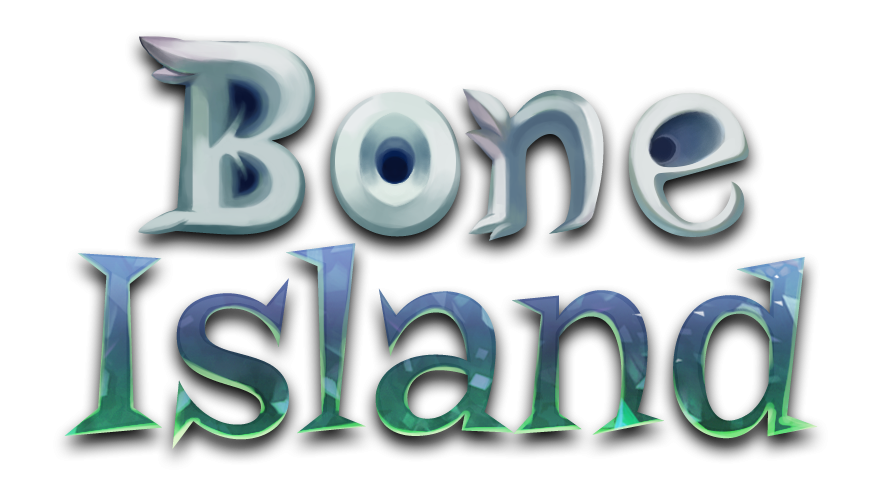 Bone Element
The Magical class just got a new addition: the Bone Element! The Bone Element represents an array of creepy, kooky, and downright bizarre Monsters that aren't afraid of what lies beyond the mortal coil. From ghostly to ghastly, all 8 new Bone Monsters come together to create the beautiful song of Bone Island.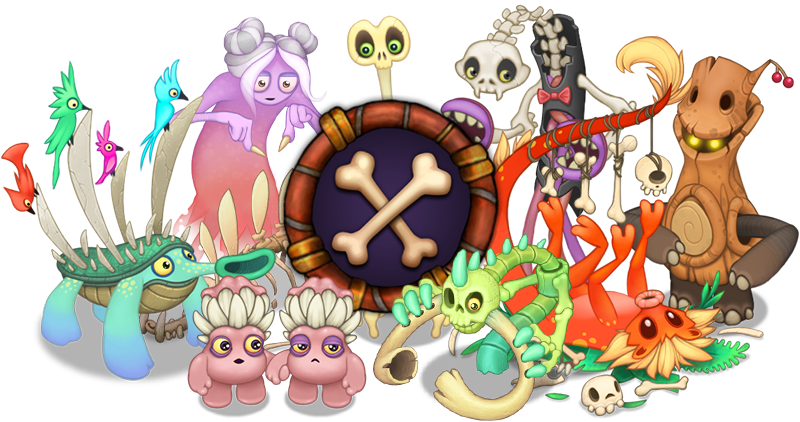 Thrumble
Like all Magical Islands, Bone Island is graced by the presence of a Fire Element delegate: Thrumble! What better place for a Monster once thought lost in time than the prehistoric environs of Bone Island?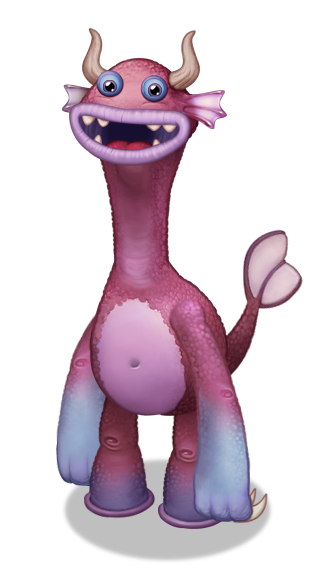 Glubber Lagoon Island Skin
Blabbit may have thought its Glubber investigation was fruitless, but little did it know that the jelly-like Critter it encountered had led it all the way to Glubber Lagoon, home of the leviathan-sized Glubbers! The Glubber Lagoon Island Skin offers permanent boosts to Water Island once purchased, even if it's inactive: 10% faster Incubation in the Nursery, 15% faster Coin production, and doubled Wishing Torch power.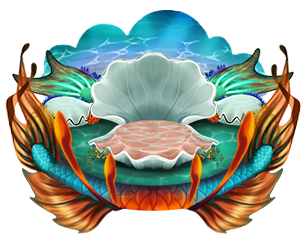 Free Wallpaper Packs
Bring Stogg's thrilling adventure from the Bone Island video to your phone, wallpaper, and desktop computer with these two free wallpaper packs! Click the pack you want to start downloading your new wallpapers.
Keep Up with the Monster-Handlers
Follow My Singing Monsters below so you never miss new content or sales!