The Monster World's most Magical update ever!
Discover new sights and sounds and explore the pocket dimension anew with the discovery of a new Island, the Magical Sanctum, where three new Monsters reside. Just like Ethereal Island, it's up to you to teleport the four Single-Element Monsters from their home Islands to Magical Sanctum.

Get the update!
Choose your app store below to start playing. Happy Monstering!
What's New
Update 3.1 Trailer
Watch as the Magical Monsters get some help from Ethereal friends to embark on a psychedelic Teleportational journey, where they will make magical discoveries:
NEW Island – Magical Sanctum
Few are brave enough to explore the dark nooks and crannies of the pocket dimension… but if you are, there you'll find the majestic Magical Sanctum. There are so many new incredibly magical sights and sounds to experience, right now!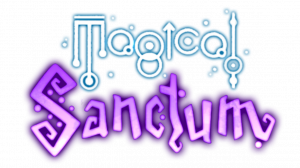 NEW Magical Monsters!
Of course, the sacred Magical Sanctum is home to Monsters like never seen before. Say hello to your new favorite musical trio:
Frondley, Knucklehead, and Xyster! Available to collect now.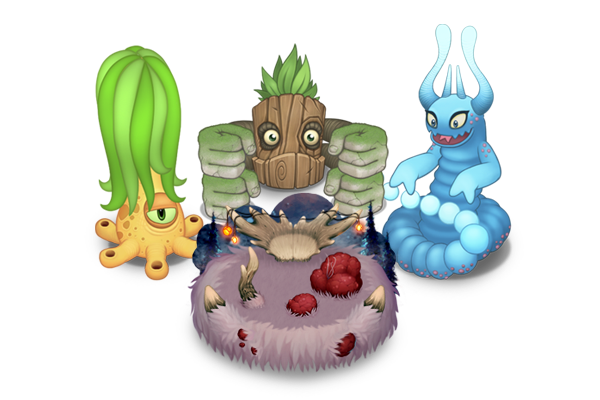 More new Magical Monsters are ready to join the Monster World every
two weeks. Keep playing to finish your Magical Sanctum collection!
Ethereal Island Market Update
While we explore the pocket dimension, let us not forget about the Ethereal Island, where you can
now buy Single-Element Monsters right from the Market!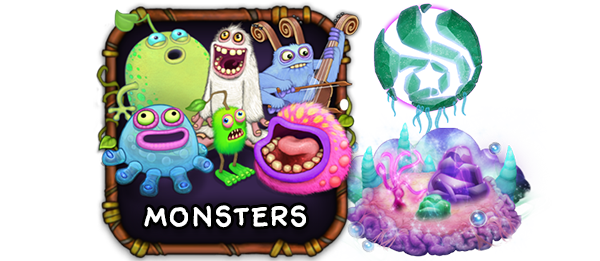 Keep Up with the Monster-Handlers
Follow My Singing Monsters below so you never miss new content or sales!
Subscribe to the My Singing Monsters Newsletter
for even more announcements and EXCLUSIVE Giveaway prizes!