Have a hoppy Eggs-Travaganza!
New to My Singing Monsters?
Download the game below to start playing. Happy Monstering!
What's New
BBB: Breed & Buy Blabbit!
The playful Blabbit has returned to hide Monster Eggs in celebration of Eggs-Travaganza! Buy or breed this bubbly Seasonal Monster while you can.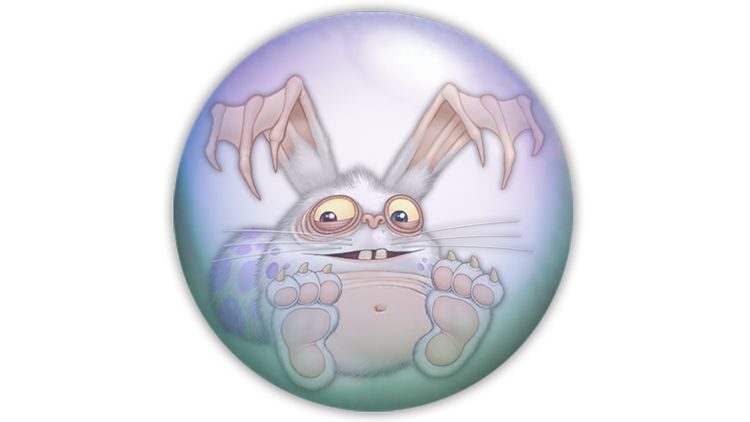 Ready to Battle
For the first time ever, Blabbit is ready to join the Colossingum and battle for huge prizes! Teleport a level 5 Blabbit to the Colossingum or buy one there right away and get started.
Arriving on Friday March 19th is a new Seasonal Quest – Hunting High and Low! Train Blabbit to join the musical fray and once you complete the Quest, you'll be rewarded with the special 'Big Shell-Out' Costume and a unique Trophy! The Costume can also be bought for Blabbit on Water Island – pro tip: complete the Quest to get a sweet discount!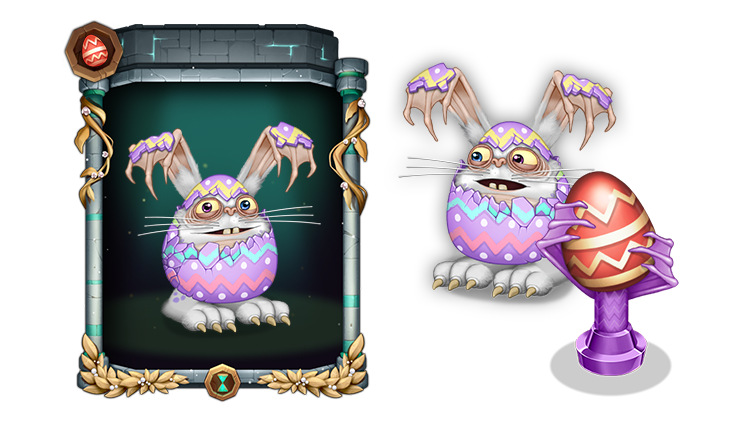 Eggs-Travaganza Decorations, Rocks & Trees
Eggs abound in our festive collection of Eggs-Travaganza Decorations and Permanent Eggs-Travaganza Obstacle Decorations! They're only available for a limited time, but once you have them, they're yours forever.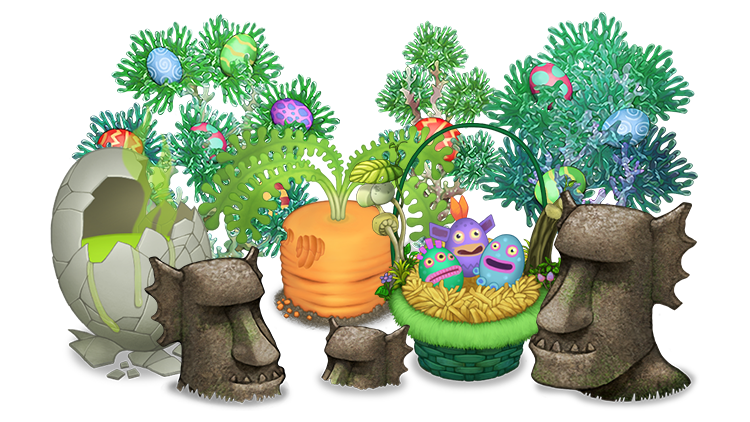 Is Your Rare & Epic Collection Up to Scratch?
Log in daily to claim your Monster Scratch Ticket during the Up to Scratch promotion this Eggs-Travaganza! The Monster Scratch Ticket will be loaded with Rare and Epic Eggs to collect for a limited time.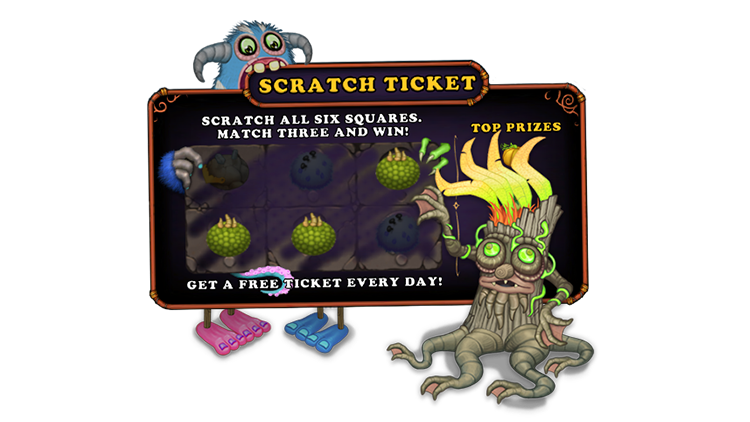 Redecorated Water Island
Water Island got an Eggs-ellent little makeover to celebrate Eggs-Travaganza!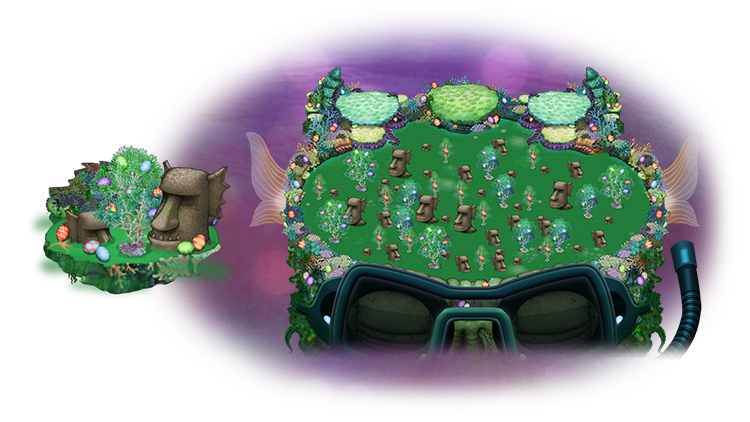 An EPIC Reveal
That's not all this Seasonal Event brings. If you're looking to take a break from your Water Island fun, heat things up on your Fire and Magical Islands with the brand-new Epic Kayna! First revealed on the first episode of My Singing Monsters Fandemonium, this is the first of the Fire Epics to be discovered!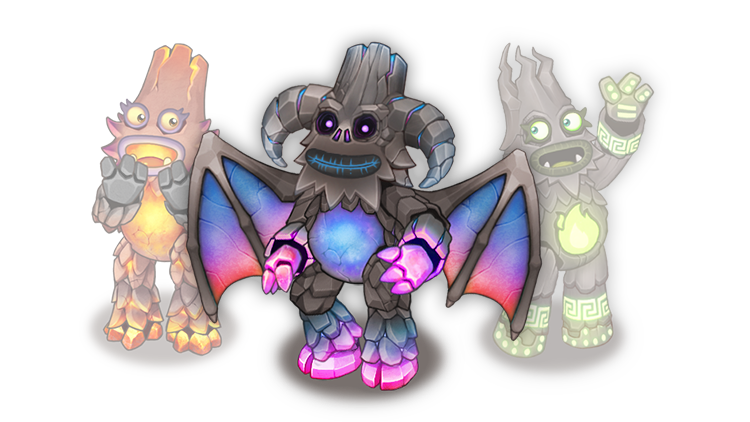 …and Fandemonium Festivities!
To help celebrate our new live and interactive series #MSMFandemonium, the 3 Monster hosts are taking turns dressing up in their Fandemonium finest! Complete different limited Quests each week to win exclusive Costumes for Mammott, Furcorn and PomPom! These Costumes are also available to buy on the main Islands!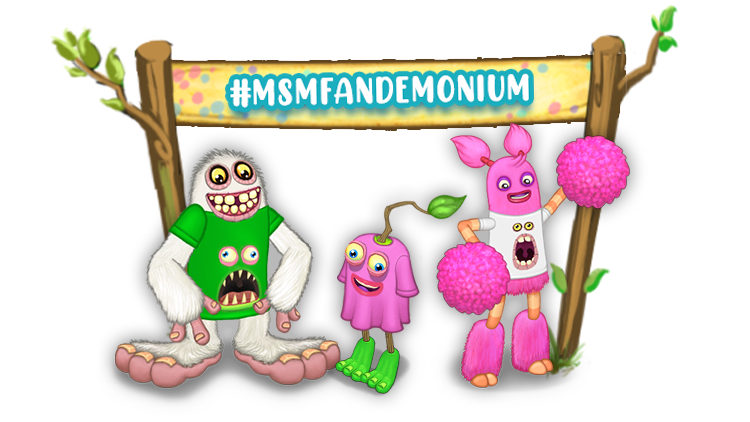 Keep Up with the Monster-Handlers
Follow My Singing Monsters below so you never miss new content or sales!