More than 14 years ago, Big Blue Bubble was founded by a small team of just three individuals. The company has since grown exponentially, publishing hundreds of games and hiring a team of new and veteran talent. As the company dreams of bigger and better projects, it has come time to move to a bigger and better studio space.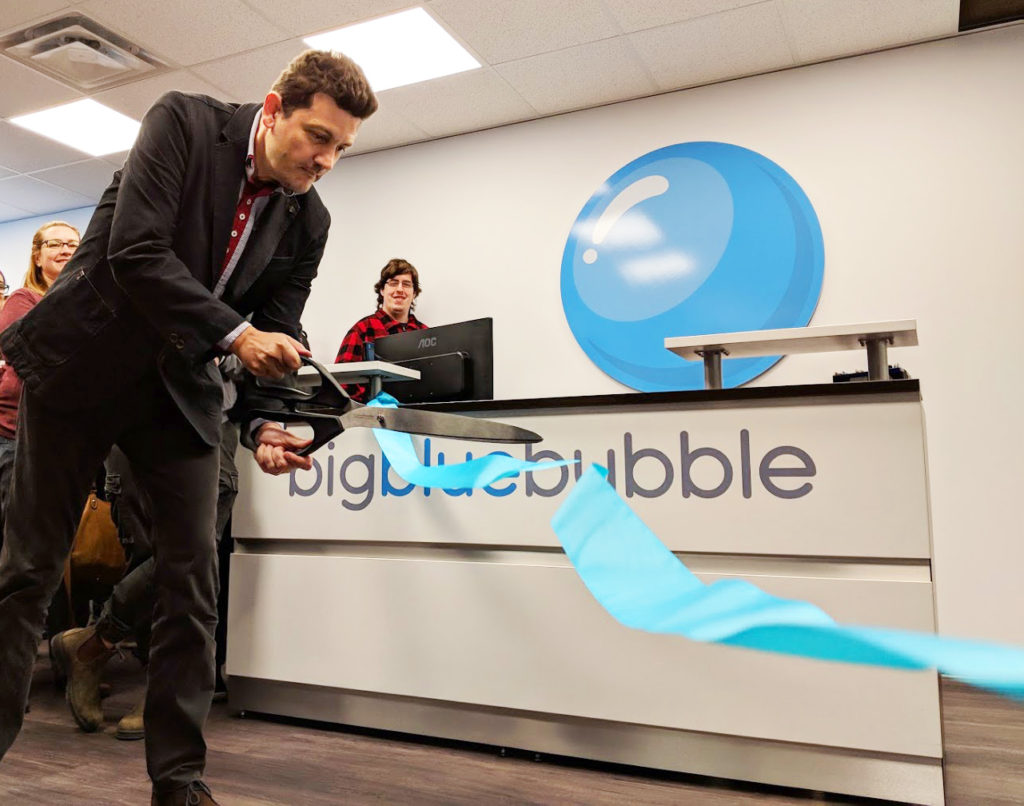 CEO Damir Slogar cutting the ribbon on the first day at the new studio.
Big Blue Bubble's former studio was located in a charming heritage building in London, Ontario. The space served Big Blue Bubble's team well for over ten years as it grew, exceeding 70 people. However, on April 9th Big Blue Bubble gave a fond farewell to its long-time residence and moved to its modern new studio space in the heart of downtown London.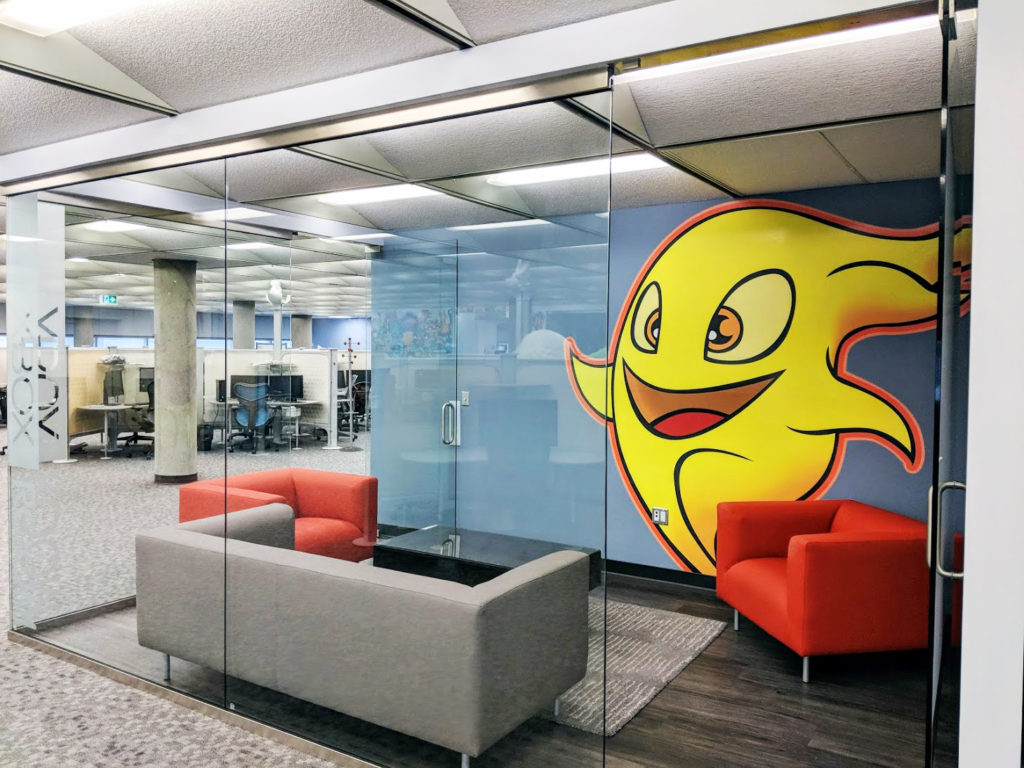 One of the studio's many collaborative spaces, featuring Wickman!
Big Blue Bubble's beautiful new studio is located in a tech hub shared by fellow Tech Alliance members Voices.com and Autodata. The building is situated just a short walk from many attractions that London's downtown core has to offer, including restaurants, a sprawling market, and the sport-entertainment centre Budweiser Gardens. The studio represents a vast increase in capacity for Big Blue Bubble, paving the way for bigger and better games than ever. The studio space also features several amenities to ensure that employees are happy and comfortable in their home-away-from-home: an open-concept floor plan, gym, ergonomic furniture, and an array of collaborative work areas that encourage creativity are just a few additions that the Big Blue Bubble team has come to love in their new workspace.
A comfortable meeting room that includes a massage chair: an excellent stress reliever.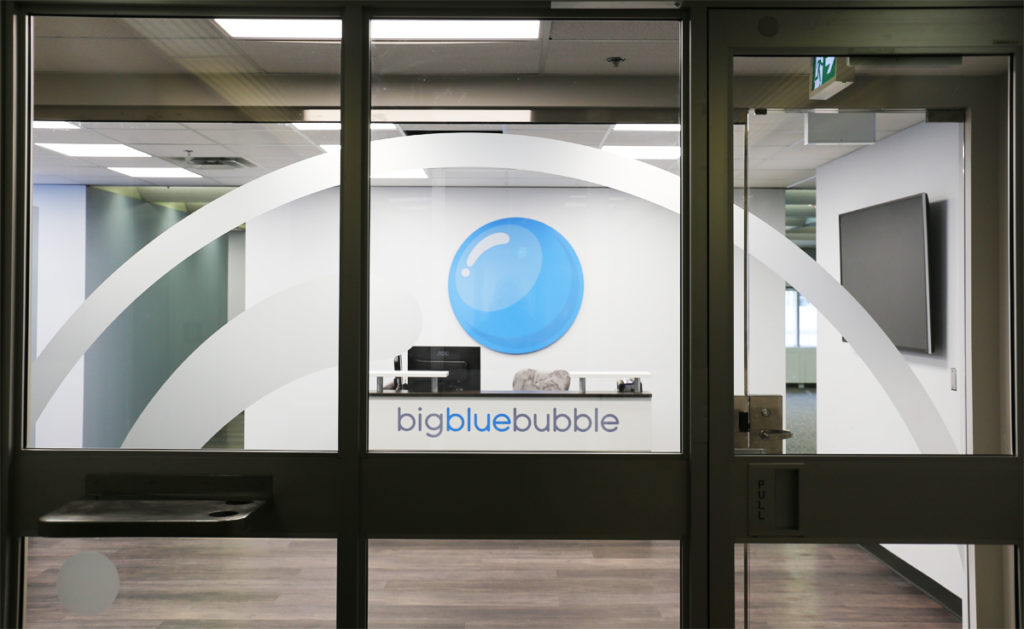 A look at the reception area as you enter the studio.
As the team settles into the new studio, Big Blue Bubble's leadership is looking forward to a brighter future for the company than they ever could have imagined 14 years ago.
Follow Big Blue Bubble
Facebook | Twitter | LinkedIn | Instagram