In our last article, we discussed the Tough Mudder Team's tips and tricks that help them stay fit while at the office. These tricks include taking the stairs, choosing healthier alternatives to soft-drinks, and taking their coffee with milk and sweetener rather than cream and sugar. The article also touched on taking short breaks while working to stretch.
Stretching is great for the muscles and can help prevent injury when engaging in physical activity, which is why we sat in on our Tough Mudder Team's daily stretching session to get the low-down on their routine. Below are some of the team's favourite stretches to do at the office!
Stretch 1: Seated Twist Stretch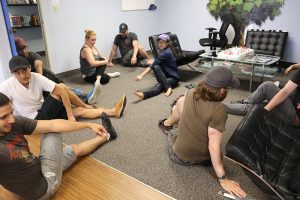 Lower back pain can be… well, a pain. The Seated Twist Stretch helps relieve tension and stiffness in the lower back.
Stretch 2: Cross Body Stretch
The Cross Body Stretch works the shoulder and back muscles. This stretch is wonderful for loosening tight shoulder muscles and upper back tightness that sometimes comes after sitting for extended periods of time.
Stretch 3: Standing Calf Stretch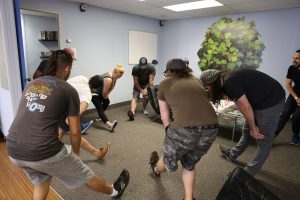 Standing calf stretches are a great way to relieve tension in the calves and hamstrings before and after working out. By leaning forward and reaching for your toes while performing this stretch, lower back muscles are also stretched.
Stretch 4: Cobra Stretch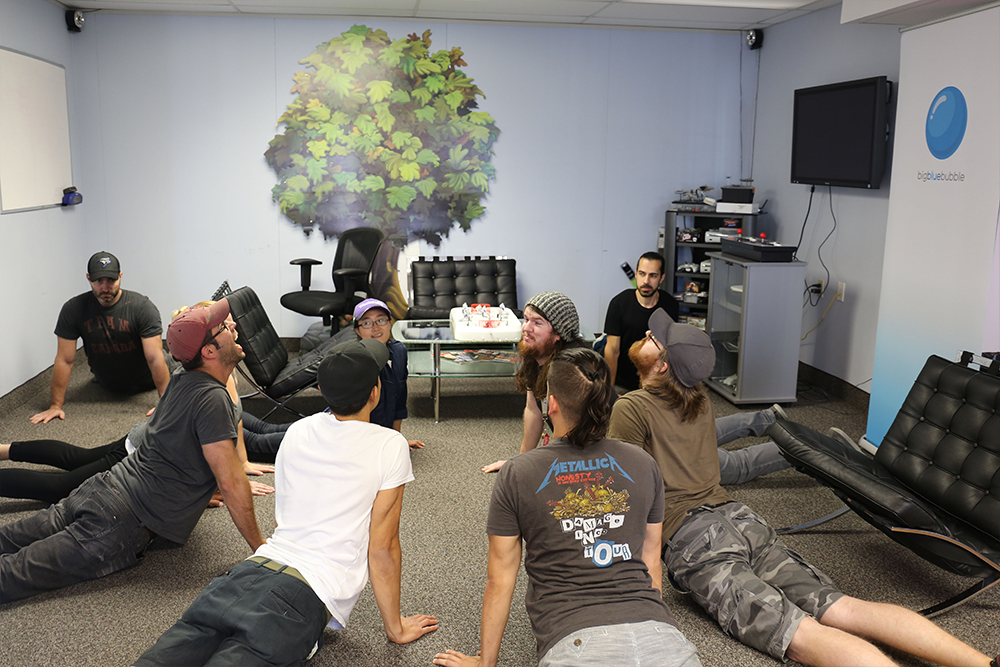 The Cobra Stretch helps stretch the back and abdomen. This stretch helps with posture and stretches many muscles at once.
The team also suggests setting a timer to remind yourself to get up and stretch once or twice each day, which helps to revitalize the mind and body when stationary for long periods of time. One more week until the team will be tackling the 18k Tough Mudder Run, and we'll be checking in with the team next week to see how their final preparations are going!
Keep up with the Big Blue Bubble team by following us on social media: