What's New in Version 3.8.4
Ffidyll on Faerie Island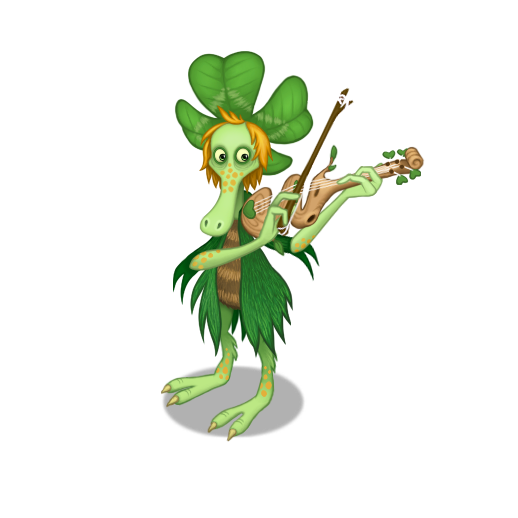 Ffidyll is back and ready to shamrock n' roll for the kick off of Cloverspell! The Seasonal Monster is thrilled to make its debut on Faerie Island, and there's no doubt that it's the cutest clover in the patch! Don't forget – Ffidyll's sensitive snout is superb at sniffing out slews of silver and gold, so your Monsters will surely be counting their lucky charms when Ffidyll joins the party!
New Seasonal Island Skin: Cloverspell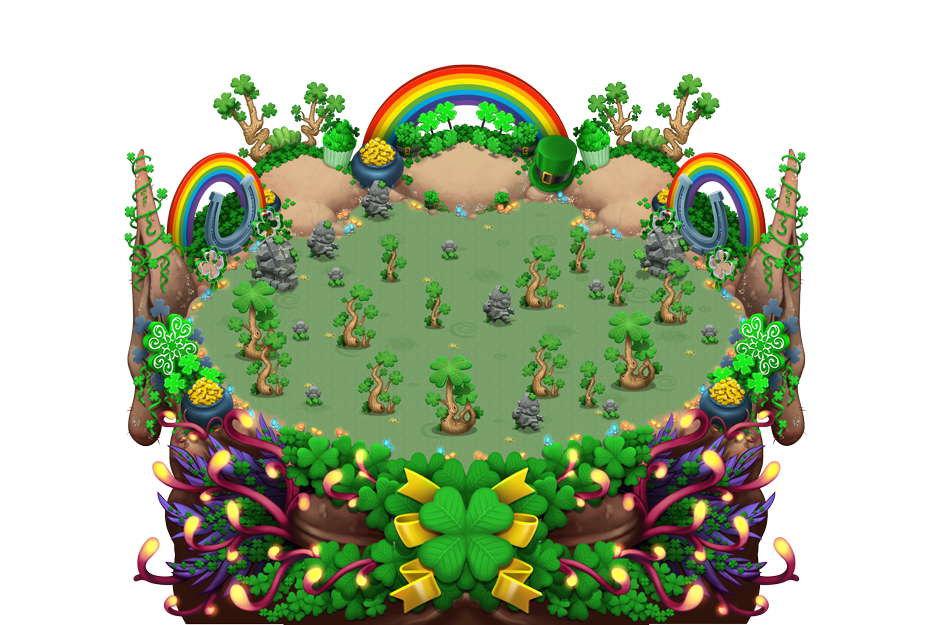 Faerie Island is turning green! In celebration of Cloverspell, the beloved Magical Island has turned into a shamrock'n' good time! You can now purchase this cheerful and festive Seasonal Island Skin for a limited time! There's no doubt you'll be greening from ear to ear. Who knows what you'll find at the bottom of that rainbow's pot of gold…
NEW Obstacles-Decorations: Cloverspell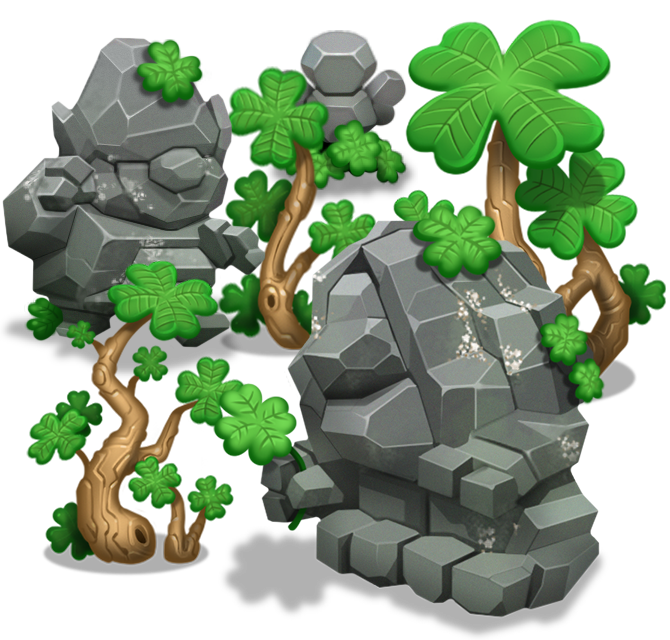 With a new Seasonal Event comes new Obstacle-Decorations! You'll feel luckier than a four-leaf clover with Cloverspell's newest additions. These "Treefoils" can only grow around the time of the vernal equinox, and once the Event is over, the fallen timber is transformed into Ffidyll's new fiddle! The rocks, on the other hand, are a little trickier… it seems that the magic derived from the air during Cloverspell enchants some sleepy trolls and gnomes which like to move the rocks to various places on the Island! Some believe that these beings are the life of the paddy.
NEW: Dipsters on Faerie Island
Dippity-do, they're coming for you! Dipsters have officially joined the Faerie Island chorus! Be sure to check out how these ground-dwelling Monsters add quite the enchanting and Faerie-ful sound to the Magical Island's tune.
NEW: Cold Island Conundrum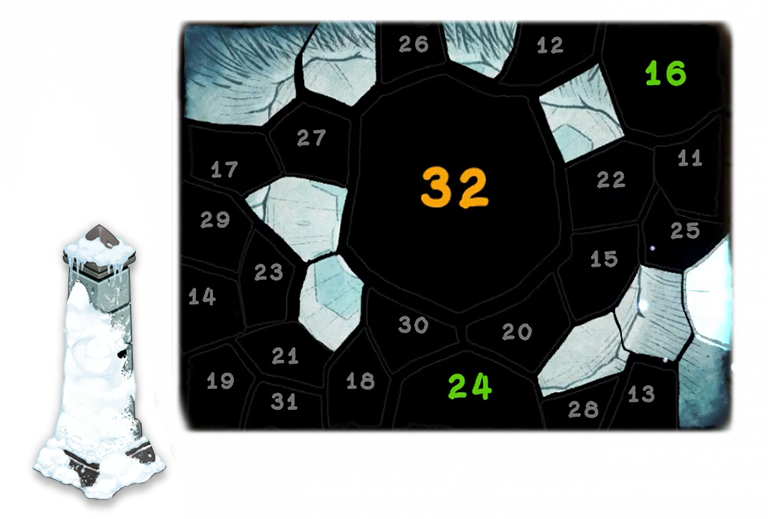 The Cold Island CONUNDRUM is here, along with optimizations and improvements to the Colossal Conundra feature! The Coloss-Eye is now available for free from the beginning, and once placed on your island, will operate as your base of operations for collecting puzzle pieces and rewards! As more pieces are collected, the obelisk will be restored bit by bit to its full potential. Additionally, we've rebalanced the daily rewards to include helpful BOOSTS tied to the Conundrum's island. You can view which Boosts are active in the Info menu of that island.
NEW Monster: Tuskski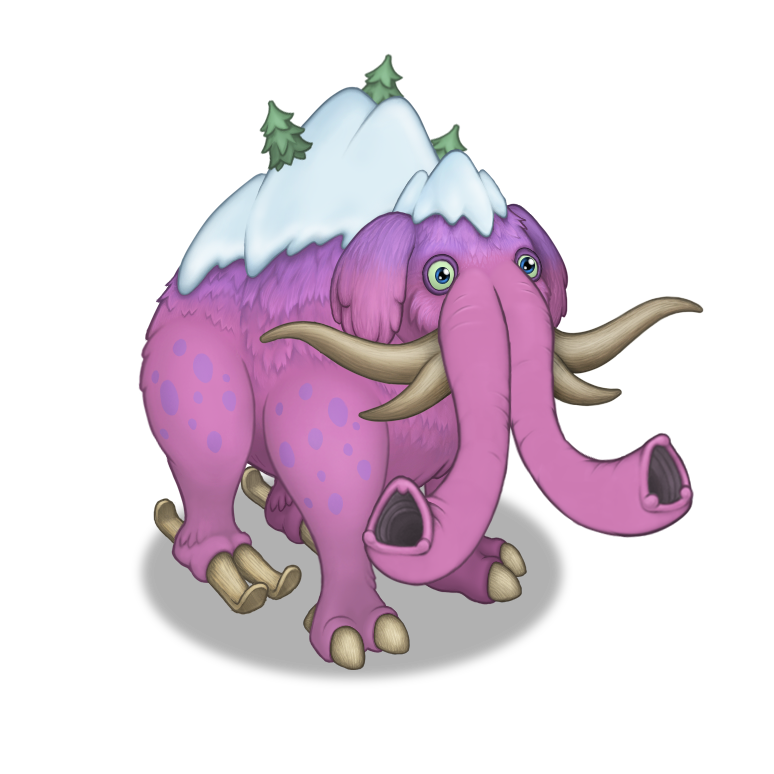 Amber Island Wave 13 brings back some familiar faces, but also some new ones! Meet Tuskski, the chilled-out, laid back Quint who proudly offers its services to other Island Monsters as a private snow maker! Tuskski enjoys spending its time on the snow-covered mountains, uprooting snow and trees to keep its back nice and chilly. It also enjoys speeding down snowy hills to participate in "ten pine bowling," a favorite pastime of the mammoth-sized Monster.  
NEW Monster: Rare Edamimi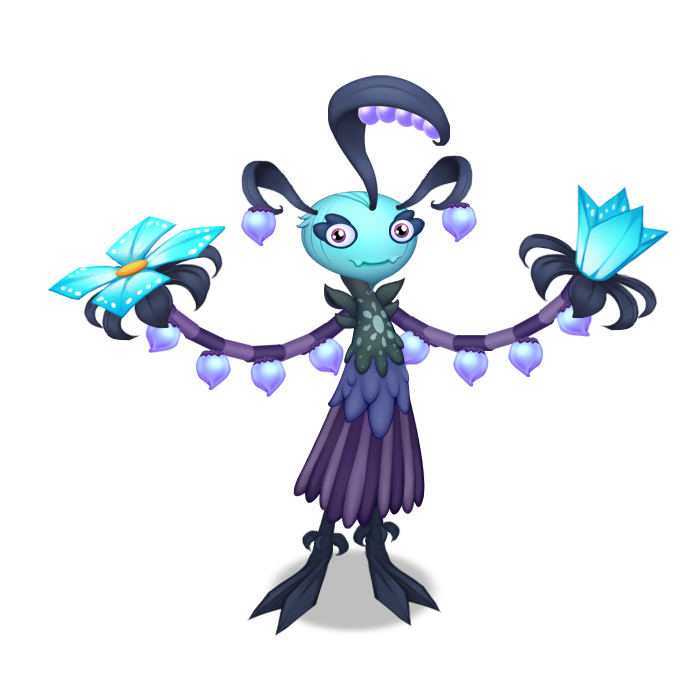 You may have noticed that the Rare Edamimi is quite the radical departure from the appearance and attitude of its Common relative. These Rare Monsters are often referred to as "Gloomy Blooms," as they don a bit of cynicism and can be snide at times. But, we assure you, the Rare Edamimi will grow on you – especially through their dance moves. 

In This Update
  Ffidyll on Faerie Island
NEW Seasonal Island Skin
NEW Obstacles-Decorations
NEW Dipsters on Faerie Island
NEW Cold Island Conundrum
NEW Monster: Tuskski
NEW Monster: Rare Edamimi
Choose your app store below to start playing. Happy Monstering!
Keep Up with the Monster-Handlers
Follow My Singing Monsters below so you never miss new content or sales!