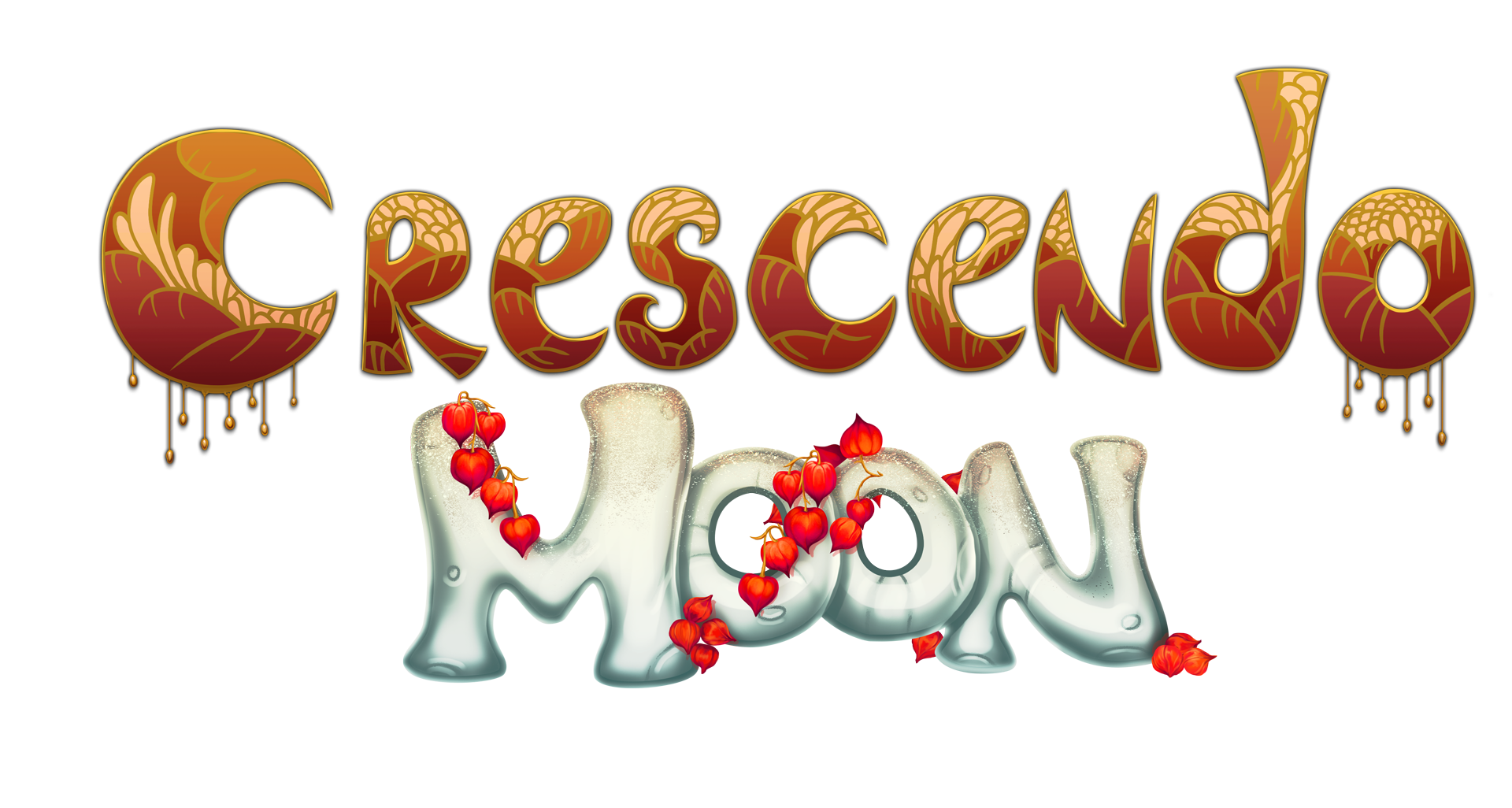 What's New
NEW: Carillong on Magical Sanctum
We've been anxiously waiting a whole year for Carillong to make its home Island debut, and it sure did not disappoint! The Monsters of Magical Sanctum welcomed Carillong with open arms and were thrilled when the magic of the Monster's Chimekeeper decorated the Enchantler Titan in the spirit of Crescendo Moon! Carillong really "chimes" in and adds a certain feeling of tranquility and eloquence to the Magical Sanctum song, making all the Monsters feel inspired for all of the exciting things coming in the year ahead!
It's worth noting that Carillong is not currently teleportable to Seasonal Shanty at Level 15, but it won't be that way forever! The Monster-Handlers have encountered some conflicts in interdimensional magic but are confident that they will be able to correct this in a future update!
NEW Monster: Rare Xyster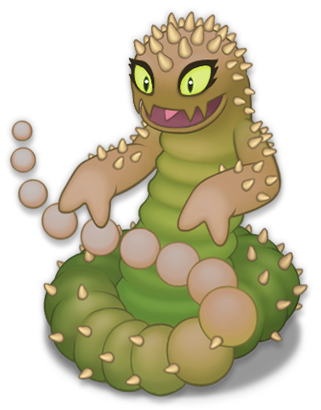 Lacking the elongate antlers of the Common Xyster, this Rare Magical nevertheless has adapted itself to collect the thoughts of nearby beings. That said, it sets its sights on a much bigger target than mere Monsters – it can listen in on the ruminations of Enchantler itself! The Rare Xyster is able to accomplish this via various villi covering its body that maximize surface contact as it tunnels through the pores of the Titan.
NEW: Crescendo Moon Seasonal Obstacle-Decorations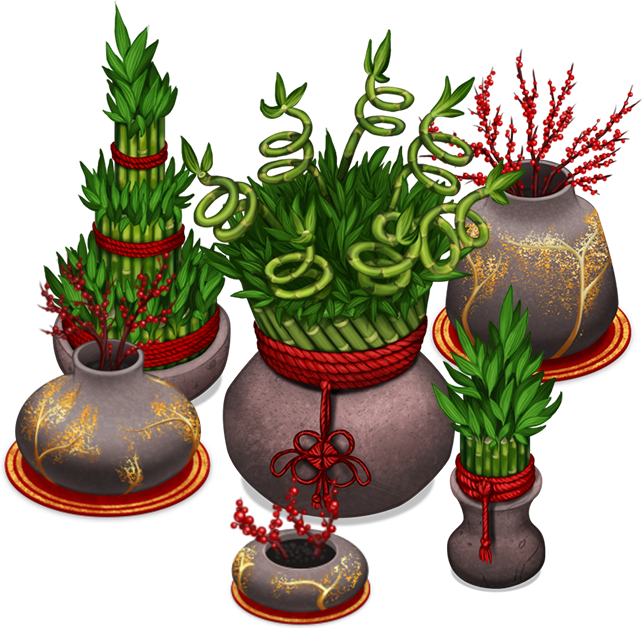 Magical Sanctum has been beautifully decorated with brand new Obstacle-Decorations to celebrate the festivities that Crescendo Moon has to offer! Vases containing groves of lucky bamboo (which isn't actually bamboo, but a species called Mon-drake-aena!) and gilded pots containing resplendent red fortune fruit help to transform Magical Sanctum into the ultimate Crescendo Moon celebration!
NEW: Crescendo Moon Seasonal Island Skin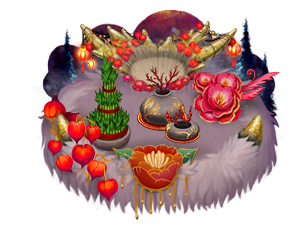 The next of our Seasonal Island Skins is available – Crescendo Moon Skin for Magical Sanctum! This time of year is marked by a period of efflorescence – winter cherries and peonies miraculously take root on the normally fallow landscape. As paper lanterns sway overhead and the glow of the Titan's antlers is reflected in the beautiful cloisonné pin, you can't help but feel that this year is going to be YOUR year!
NEW: Krystillium Castles on Ethereal Island and Magical Sanctum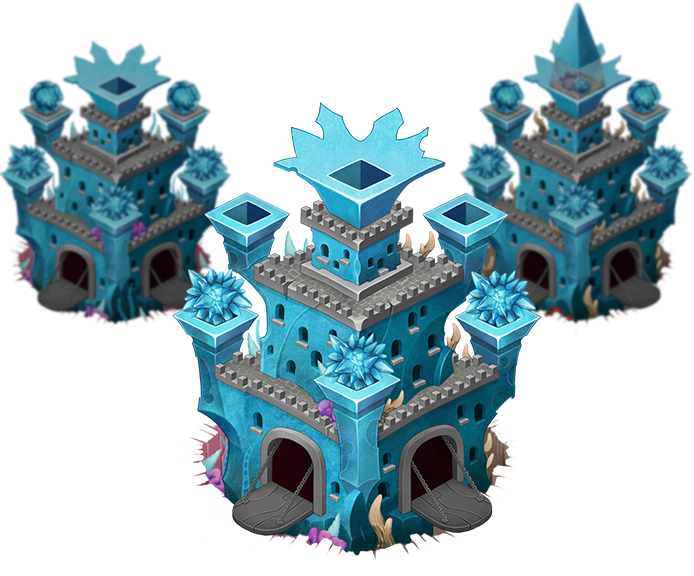 For the first time ever, Islands in the Pocket Dimension are getting Crystalline Castles! These structures are made from the especially rare mineral, "Krystillium," which served as the prototype template for Pyrozite in the main dimension! You may notice the Castles have subtle differences in appearance on each Island, adding some "homey" touches of the Enchanter's miniature antlers on Magical Sanctum, and otherworldly landscape elements from Ethereal Island. Your Monsters sure will be cozy in their new homes!



In This Update
NEW Carillong on Magical Sanctum
NEW Monster: Rare Xyster
NEW Crescendo Moon Seasonal Obstacle-Decorations
NEW Crescendo Moon Seasonal Island Skin for Magical Sanctum
NEW Krystillium Castles on Ethereal Island and Magical Sanctum
Choose your app store below to start playing. Happy Monstering!
Keep Up with the Monster-Handlers
Follow My Singing Monsters below so you never miss new content or sales!