What's New in 3.8.2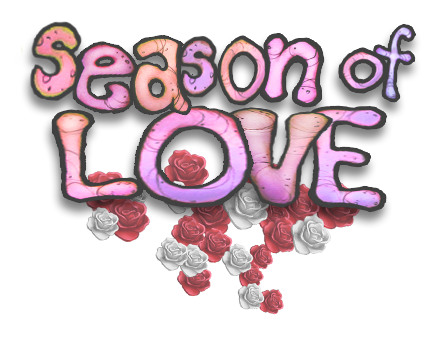 Schmoochle on Air Island, Colossingum, and Seasonal Shanty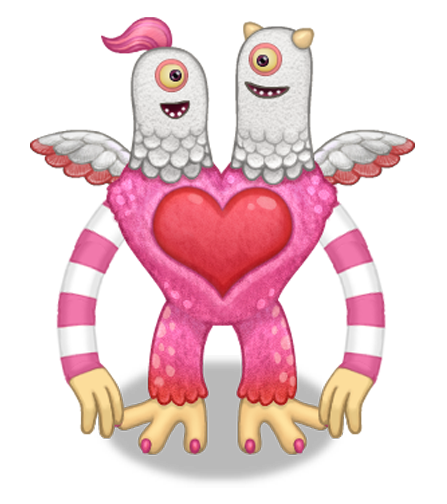 Love is in the air, and so is Schmoochle! The beloved two-headed Monster has arrived once again on Air Island and the Colossingum to celebrate the Season of Love, and was dazzled by some of the surprises that were waiting for it! Download the latest update, Version 3.8.2, and keep reading to find out what's in store for Anniversary Year's Season of Love 2023!
NEW Season of Love Costumes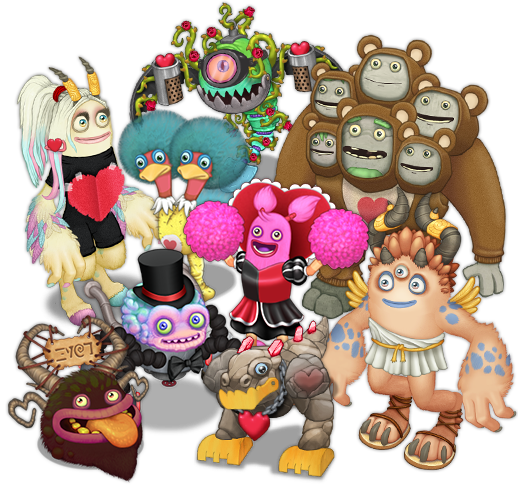 This year's costumes are bound to steal your heart! The Monsters are debuting 9 brand new Season of Love Costumes which have been added to the collection. You'll want to dress your Monsters to impress with all 25 Season of Love fashionable frocks and fripperies!
Season of Love Decorations & Obstacle-Decorations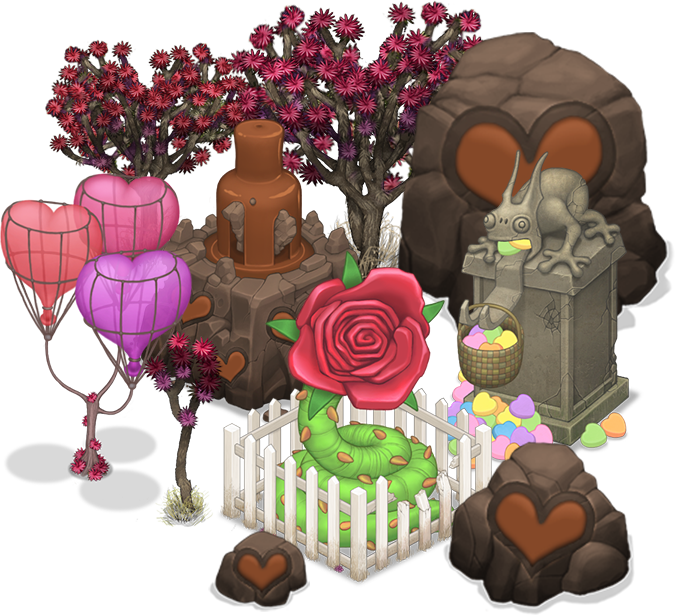 Decorate your Islands with the power of love! Air Island is glimmering and gushing with the Season of Love Obstacle-Decorations, and four beautiful animated Decorations are available on a multitude of islands, so when asked "Where is the love?" you can reply "Wherever I want it to be, dag nabit!"
NEW: Season of Love Seasonal Island Skin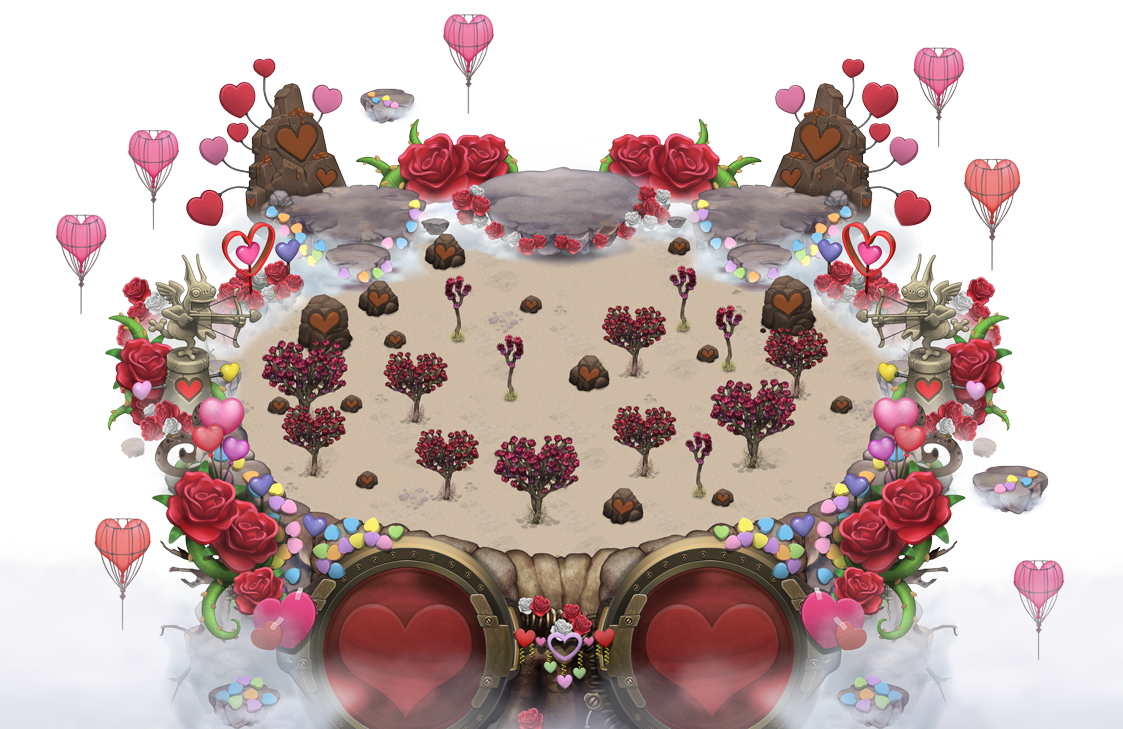 The Season of Love's appearance on Air Island has had a major glow-up, and we're sure your heart is going to burst at the seams when you lay eyes on this new Seasonal Island Skin for the first time! Far grander than the roses and candy hearts of years past, there are tons of amazing details to enjoy, including our favorite – cupidic Gargle-oyle statues!
NEW Monster: Rare Yawstrich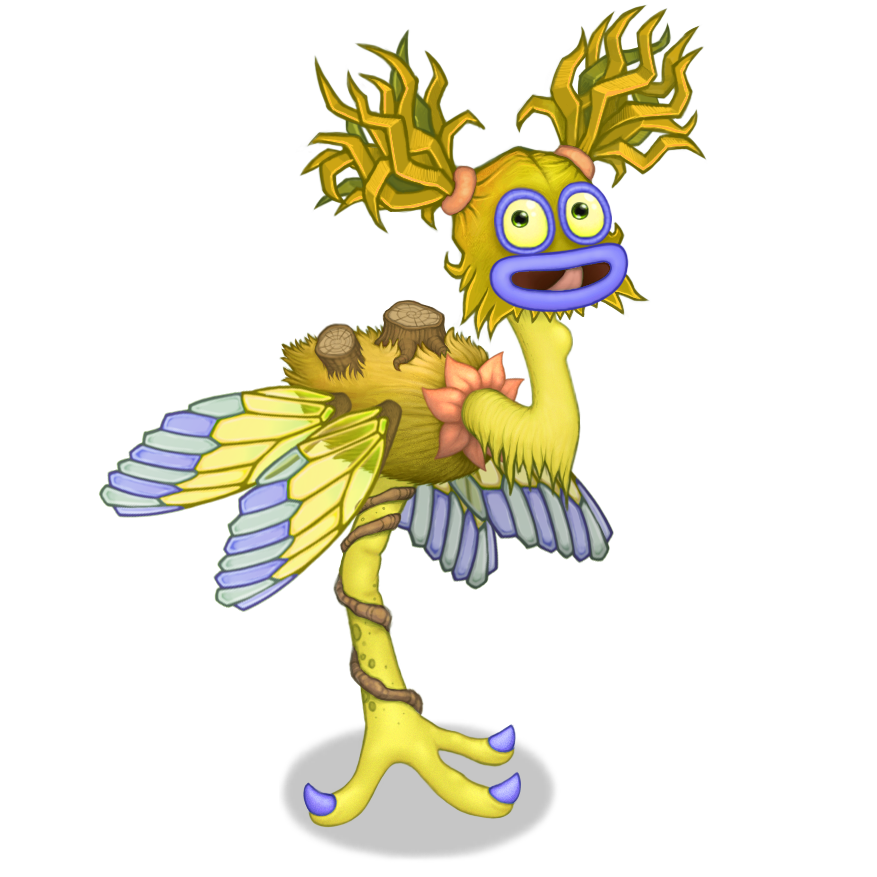 Don't worry,  Rare Yawstrich hasn't stood you up – it's here! This much-anticipated Rare Mythical is now available on Air Island and Mythical Island for a limited time. It's the last Rare Mythical on our radar during Anniversary Year, but FAR from the last Mythical Monster to be discovered. I wonder when the next discovery will be? … BAH!
Seasonal Quest: "All's Fair in Love and Song"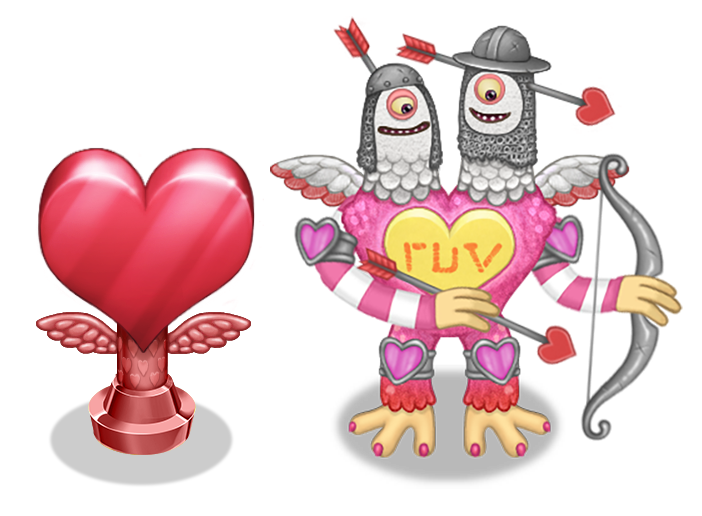 You won't want to miss out on this Seasonal Quest! Unlock the unique "All's Fair in Love and Song" Trophy and "Dashing Suitor" Costume for Schmoochle, but only for a limited time! Check it out on the Colossingum, starting February 2nd!
Burds of a Further Limited Promotion
Each day, a new Rare and Epic pair from Air Island will be available to buy or breed… and it's your job to guess what they have in common! Be sure to check out our YouTube Channel each day for new pairings, and to post your guesses!



In This Update
Schmoochle on Air Island, Colossingum, and Seasonal Shanty
NEW Season of Love Costumes
Season of Love Obstacles & Decorations
NEW Season of Love Seasonal Island Skin for Air Island
NEW Monster: Rare Yawstrich
Seasonal Quest: "All's Fair in Love and Song"
Burds of a Further Promotion
  …and Sales & Promotions throughout the event!
Choose your app store below to start playing. Happy Monstering!
Keep Up with the Monster-Handlers
Follow My Singing Monsters below so you never miss new content or sales!