What's New
New Mythical: Hyehehe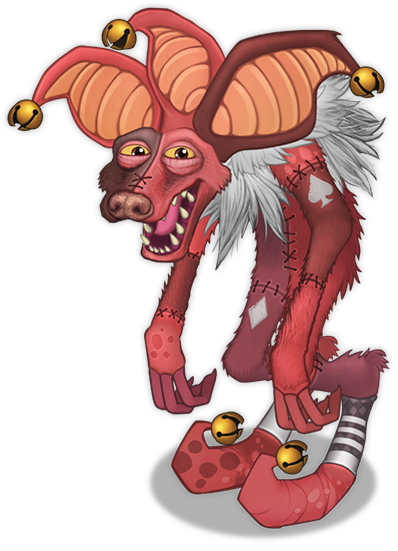 Designed by Ultimate Creator Quinn Kleinhans (QuinnQwerty)!
A 'Suitably' stupendous (and suspicious) surprise awaits: the second of the Ultimate Creator Experience Mythical Monsters has arrived in the Monster World! Please join the Monster-Handlers in welcoming the Hyehehe to Earth Island and Mythical Island… well, most of the Monster-Handlers anyway. This triple-eared trickster loves to prank others, and has taken a liking to terrorizing Monster-Handler Matt in particular; as such, this Mythical has replaced the Epic Maw as Matt's Public Enemy #1 in the Monster World (we jest, of course!). In reality, it was a laugh riot (and a lot of fun) to help bring Ultimate Creator Quinn's creativity to life – and that's no joke!
NEW Monster: Epic Humbug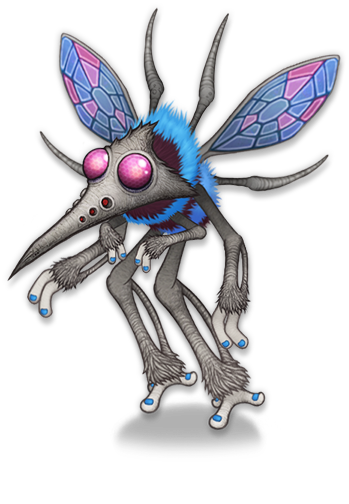 This Epic Ethereal served a pivotal role in Hyehehe's escape from the Temple of Hahoo, thanks to its buzzing wings that can open supersonic interdimensional highways. They're even powerful enough to crack open the gateway to the dreamspace – a feat previously thought impossible other than through the arcane magic of dreamcraft! It's only fitting that the fifth and final of the base Epic Ethereals gets discovered during the Season of Love, as the first-ever Epic Ethereal, the Epic Ghazt, was discovered in the Season of Love 2 years ago!
NEW Dreamythical: Wheezel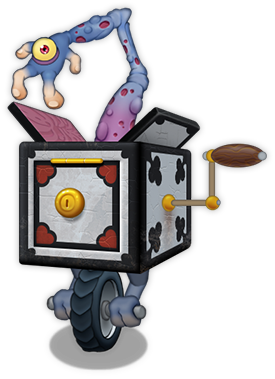 What the Henge?! That has got to be one of the weirdest Monsters we've ever seen – but it makes more sense when you consider that it sprang from the imagination of the Earth Island Mythical. Just like Hyehehe, the Dreamythical Wheezel is adorned with the symbols of card suits from the human world, and is based on one of the most classic pranks in any dimension of the multiverse – the jack-in-the-box! We hope that Ultimate Creator Quinn is as surprised as we were!

In This Update
  New Mythical Monster: Hyehehe
New Epic Monster: Epic Humbug
New Dreamythical: Wheezel
Choose your app store below to start playing. Happy Monstering!
Keep Up with the Monster-Handlers
Follow My Singing Monsters below so you never miss new content or sales!