What's New
Viveine on Amber Island and Shugabush Island

Viveine is ready for its time to shine! After taking part in the Great Critter Migration Vacation, Viveine and its club of critters are excited to be joining both the Amber Island and the Shugabush Island families! It's no doubt that you're going to love the gentle, rhythmic tussling of its branches and its smooth vocals as it joins in on both Island songs. But don't worry, Viveine will also be bringing the party to Seasonal Shanty with a special discounted price!
NEW Monster: Gnarls

Alas, the final Amber Island Wave is upon us, and with it comes the long-awaited Plant Quint-Element Monster, Gnarls! This milti-organism being is both "bigger" and "smaller" than any of the other Quint Monster, and is actually controlled by two Gnarl consciousnesses. All of Gnarls' individual components synchronously conjoin to form a "mouth" with which it produces its hauntingly beautiful sound. Once its vocals are finished, the parasitic vines disassemble and the tree-being returns to its dual cognizant state, grateful that it was able to make music in the Monster World. 
NEW Monster: Rare PongPing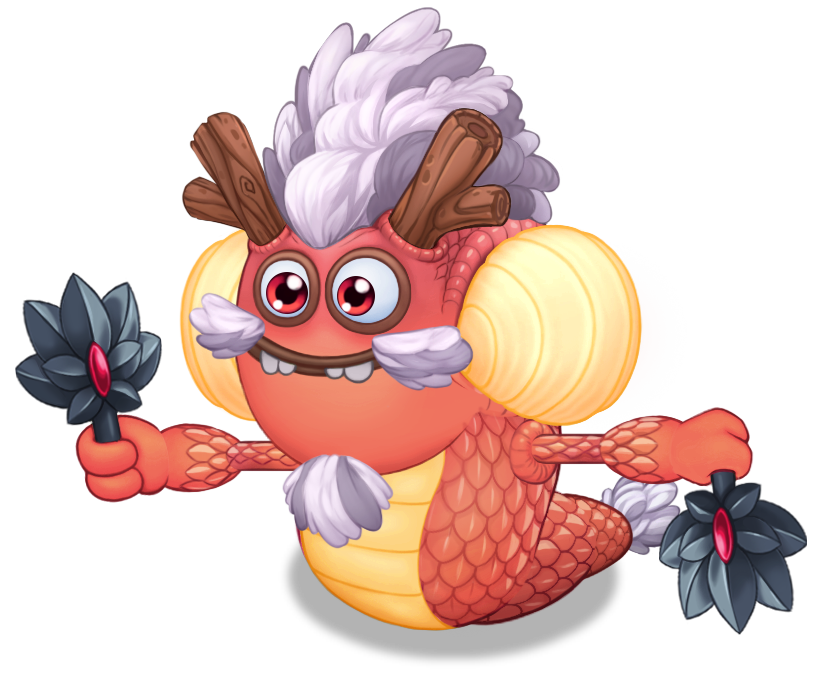 The coiffed and classy Rare Version of this athletic and musical sportsMon debuts with one of the most elaborate hair-dos in the Monster World! Its fans are crafted by hand and with care to ensure a sharp, eclectic sound when it performs on the Island. These ornate fans can also double as marshaling wands to ensure flying visitors can land safely and comfortably! 
NEW: Echoes of Eco Island Skin Available

Amber Island has transformed into a floral paradise for its first ever Echoes of Eco Event! You can really smell the berries in the arboretum of fruitful trees and plant life growing from the hardened sap that is native to Amber Island. It may interest you to know that there has been a years-long conservation effort, spearheaded by none other than the Amber Colossal itself,  to ensure that the "echoes" of the unique flora of Greatfruit Grove will be preserved for years to come. You can purchase this skin throughout the entirety of the Echoes of Eco Event and practice conservation all year long!
NEW: Echoes of Eco Obstacle Decorations

With a new Event comes new Decor! Spruce up your Amber Island with the Echoes of Echo Obstacle Decorations, which grow vivaciously in the favorable conditions of the higher plane. Plantelope, Halleberry, and Scorchberry trees all produce luscious, ambrosial fruits that your Monsters will absolutely love! You'll also be pleasantly surprised to see vines of green sprouting from the Rocks on Amber Island. This may be attributed to a certain green thumb appearing on the Island for the first time for its big Event debut…
NEW: Enhanced Crucible Unlock on Amber Island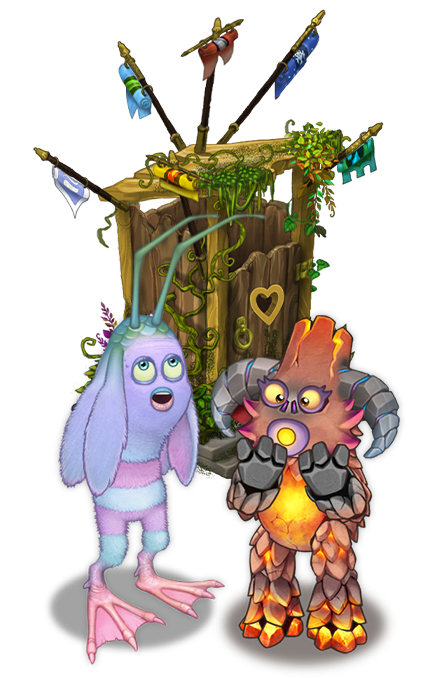 The capabilities of the Crucible have been maximized in this Enhanced upgrade! The Enhanced Crucible must raise its Heat level to extremes in order to facilitate evolution of Epic standards…Starting today, Whaddle and Kayna can be evolved into their Epic forms on Amber Island! Check out how the power of the condensed ancient stardust from the Big Clangor contained within each Key will be pushed to its limit!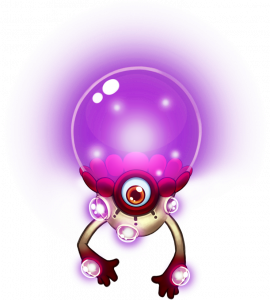 In This Update
 Viviene on Amber Island, Shugabush Island, and Seasonal Shanty
New Monster: Gnarls
New Monster: Rare PongPing
New Echoes of Eco Obstacles & Decorations
New Echoes of Eco Skin Available
New Enhanced Crucible Unlock Available
…and lots of exciting sales and promotions!
Choose your app store below to start playing. Happy Monstering!
Keep Up with the Monster-Handlers
Follow My Singing Monsters below so you never miss new content or sales!