Grab a pal and enjoy Update 1.21!
Now Available on iOS | Coming Soon to Android
The new Fire hybrid Bisonorus is now available to buy or breed! Plus, the Vault and Monster Wants just got a whole lot better.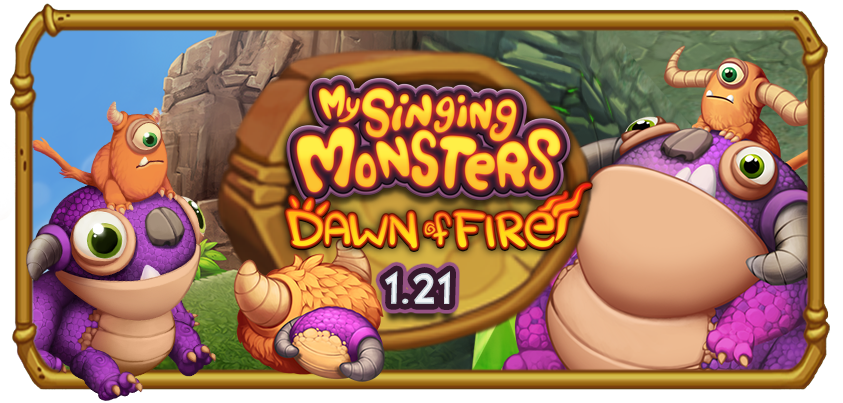 Want to Discover the Dawn of Fire?
Download My Singing Monsters: Dawn of Fire below – Happy Monstering!
What's New
New Monster
Two voices are better than one! Get your Breeding Structures ready for Bisonorus, a new Quad-Element Monster available on the Continent and Cave Island.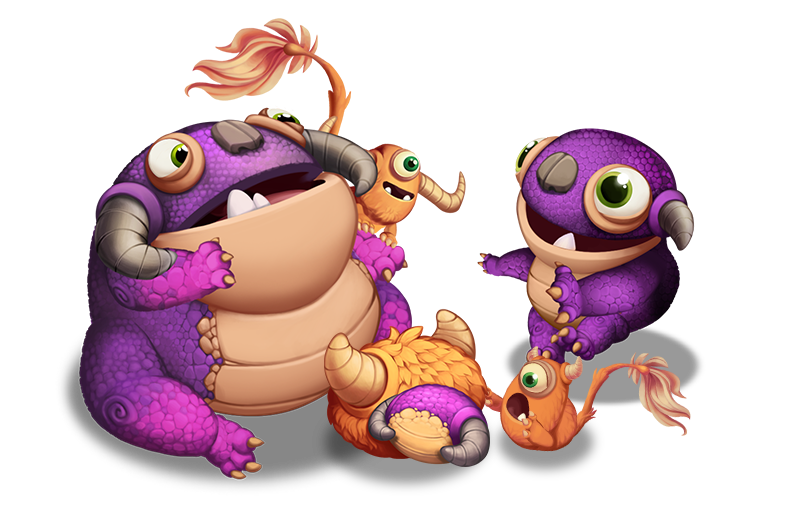 Increased Vault Capacity
Running out of space for all your goodies? Good news: the Vault's capacity has nearly doubled in Update 1.21!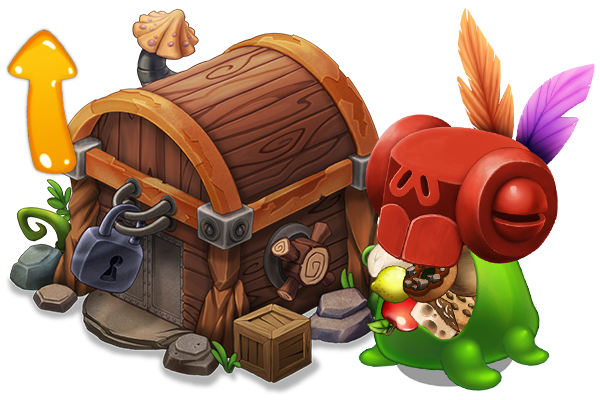 Adjusted Monster Wants
Got a Level 2 Krillby that's demanding a Polar Teddybear? Or a Level 1 PomPom begging for some Marshmallows? No more! Monster Wants have been adjusted to scale by Monster Level instead of Player Level, so it's easier than ever to fulfill lower-Level Monsters' Wants.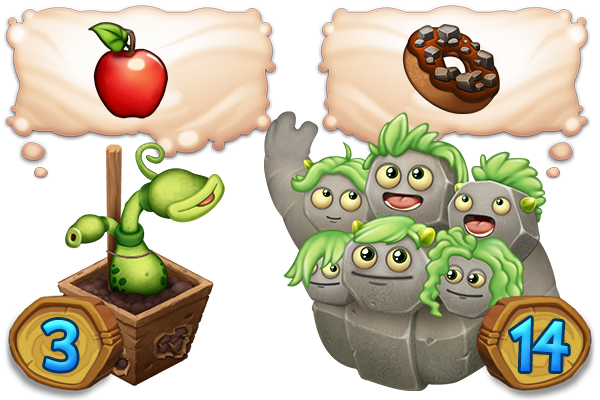 Keep Up with the Monster-Handlers
Follow My Singing Monsters below to see everyone's entries!