Love is in the air!
Seasonal content on Air Island!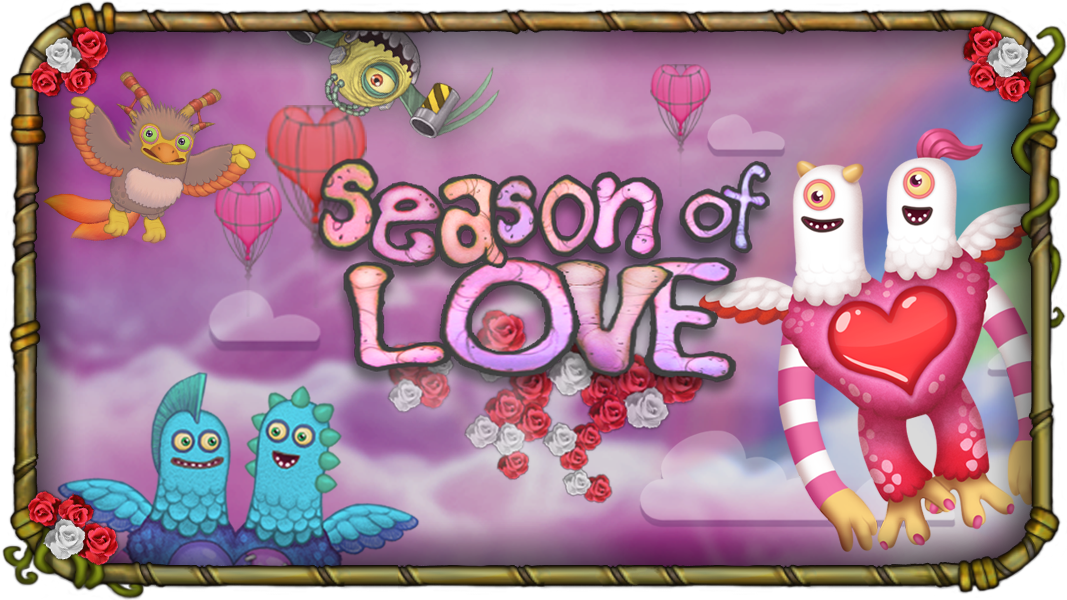 Seasonal Monster
Schmoochle has returned…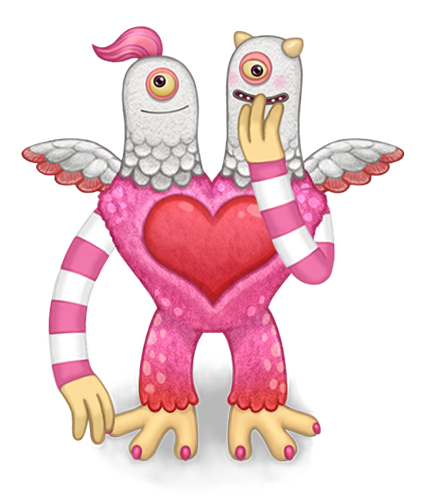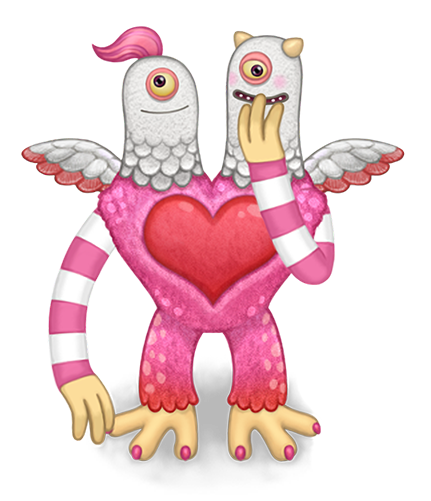 The herald of the Season of Love has flown back to their favorite Island to spread the love and happiness of the season! For the entire Season of Love, you'll be able to buy and breed the elusive Schmoochle in their Air Island home.
New Rare Seasonal
…and they brought a friend!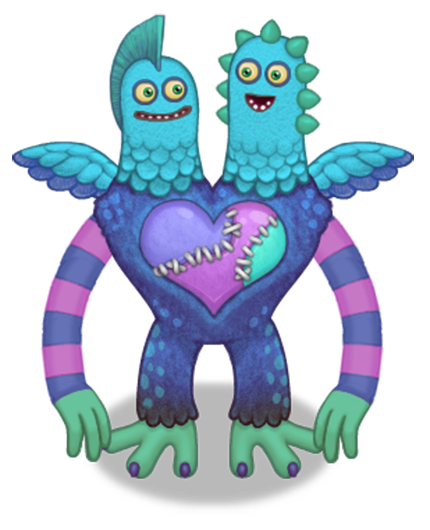 Rare Schmoochle has been spotted on Air Island. This new Rare Seasonal Monster will be the talk of Air Island as it flutters its wings and brings a whole new style to the Season of Love – something the Monsters have never seen before!
Special Rare Monster Event
Rares on Air!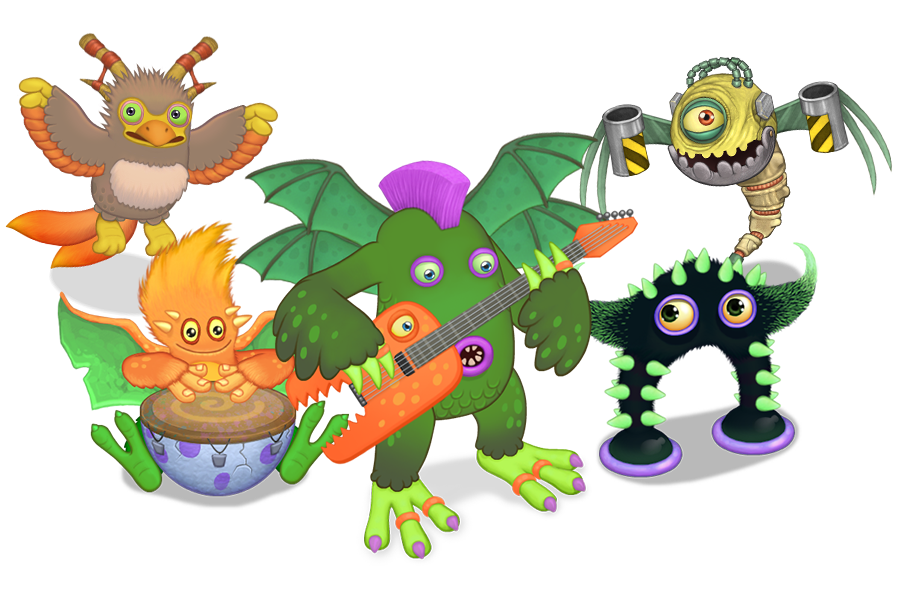 Schmoochle isn't the only one returning to Air Island for the Season of Love, all of the Air Island Rares will be joining them! Every day of the Season of Love a different Rare Monster will be available for 24 hours. So stay tuned to My Singing Monsters social media for clues on who's returned!
New to the Monster World?
Download My Singing Monsters below – Happy Monstering!